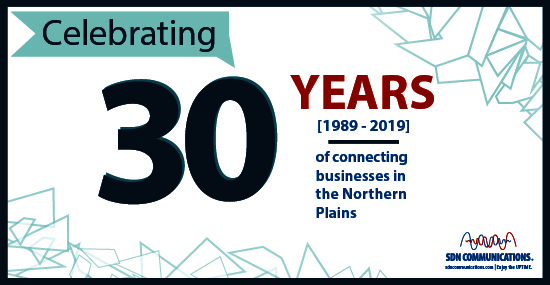 ---
For a time early in his career at SDN Communications, Shannon "Shawn" Mack was known as "The Internet Guy." It was during the mid-1990s when, once again, advances in technology were revolutionizing the telecommunications industry.
"I was adequate. Barely adequate," Mack recalls, jokingly, of his early internet-related expertise.
Mack, a highly regarded employee, started at SDN in June 1996 and remains with the company. He's employee No. 17, which makes him the company's senior staff member.
Today, he works part-time (24 hours a week) as an assistant in the Network Operations Center. But he plans to retire at the end of June.
Jill Martyna, who is also a highly regarded employee, is the senior female on SDN's staff. She's among a few veteran employees who come close to Mack in tenure and is employee No. 25.
Martyna, a full-time accounts payable specialist, has been with SDN since November 1998. Unlike Mack, she is not planning to retire.
"I love my job. That's why I'm still here," she said. "I just enjoy my job and the people I work with."
SDN, which was founded in 1989, is observing its 30th anniversary this year. In observance of the milestone, the company's longest-serving male and female employees were asked to reflect on their careers.
---
Shannon "Shawn" Mack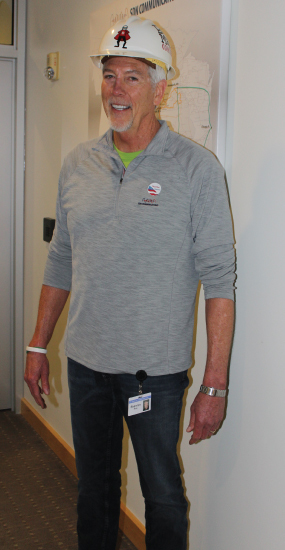 Mack is proud ­– and a little surprised – that he has earned the status of being the company's senior employee.
"My longevity has amazed even me," he said.
He started working at SDN on June 17, 1996 and celebrated his 23rd anniversary with the company this past Monday. He will join his wife, Rhonda, in retirement on June 28th. They have two grown children.
Mack grew up in central Iowa and attended a community college in Des Moines. He worked in communications in Iowa, Minnesota and Missouri before coming to South Dakota. He'd heard good things about SDN and sought a job with the company.
When he started at SDN, network operations technicians "pretty much did everything," he said. Through the years, as technology evolved and advanced, employees became more specialized. For the past 10 to 15 years, Mack has worked largely in the long-distance switching area.
"Technology changes about every three or four years," he said. "It keeps things fresh and interesting."
He's experienced four, major technology milestones in his career, he said. The big changes have been:
Spread of the internet. "That changed everything," he said.
Use of digital headends. The development of master facilities to receive and redistribute satellite signals revolutionized the cable TV industry.
VoIP technology. Voice over Internet Protocol allowed phone services to move efficiently and effectively over the internet.
Expansion of phone features. The addition of services such as caller identification and call forwarding have kept growing.
The steady advancement of communications technology has been amazing to watch, Mack said.
Three other male employees – Corey Ballew in engineering, Brian Hutchinson in network operations and CEO Mark Shlanta – are the next three, longest tenured employees on SDN's staff. They are followed by a woman in accounting.
---
Jill Martyna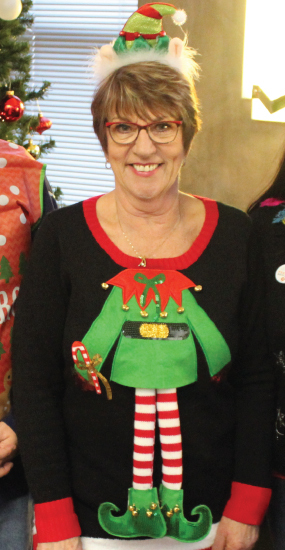 Jill Martyna, the company's fifth longest-serving employee, is the senior woman on staff. The accounts payable specialist also has witnessed a lot of growth in the telecommunications industry since joining SDN's staff.
She's also seen a lot of the United States and the world.
Martyna was born and raised in England. She also lived in Italy, Pennsylvania, California, and North Dakota before moving to South Dakota and landing a job that she loves at SDN.
Her husband, Joe, who was originally from Baltimore, is retired. The couple moved from Grand Forks, N.D., to Sioux Falls after Joe retired from the U.S. Air Force and accepted a job in the private sector. He worked in security and banking before fully retiring. Martyna and her husband have raised three grown sons.
She wasn't a complete stranger to the United States when she moved to America in 1995. She had worked in Philadelphia for a couple of years as a nanny before returning to England, where she met her future husband. At the time, he was stationed in England.
Martyna earned her American citizenship in 1985. She started at SDN on Nov. 19, 1998, after working for another company in Sioux Falls. The growth of SDN over the past two decades has been amazing, she said.
"Twenty years ago, this was a small company. It just exploded. We're in so many places," she said. 1985. "We connect with everybody."
When Martyna started, the company had roughly a dozen employees. Today, SDN employs about 140 people.
The growth of the company's networking capabilities has been even more dramatic. The South Dakota-based network reaches into eight other states in the region, then ties cooperatively into other networks and extends across the United States.
SDN Communications was created in 1989 when independent phone companies in South Dakota started connecting their networks to offer customers better long-distance service options. Today, SDN is a regional leader in providing broadband connectivity and cybersecurity services to businesses in communities such as Sioux Falls, Rapid City, Worthington, and the surrounding areas. Meantime, SDN member companies provide business and residential services across South Dakota and beyond.