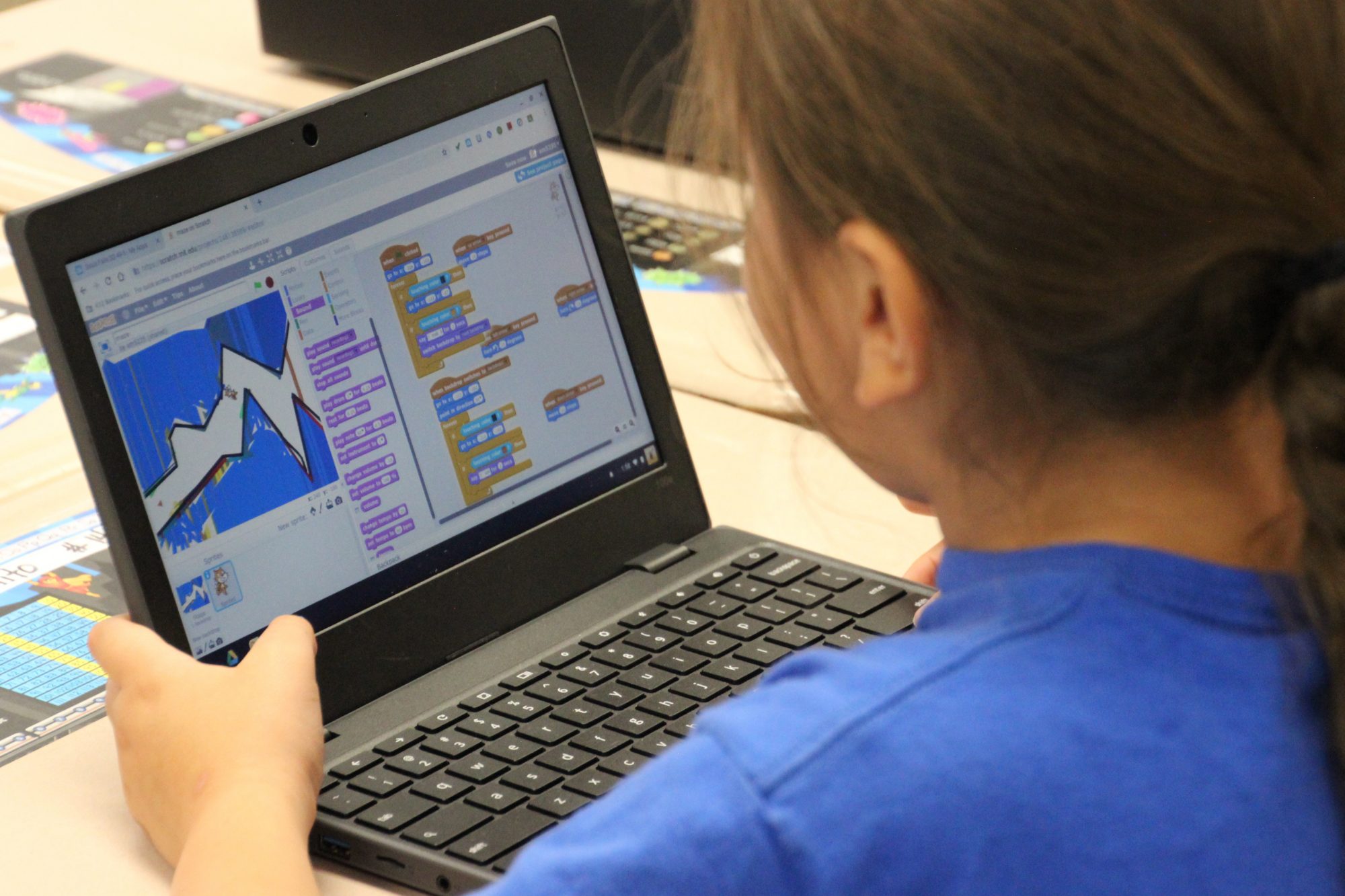 Good, reliable, electronic communication systems will be more important than ever during the 2020-21 school year. That's largely because of COVID-19. However, the use of technology in schools was increasing steadily even before the pandemic.

Because of the continuing threat of the virus, schools throughout the region are preparing for various student scenarios.
"Every single school needs to be prepared to move from face-to-face learning to online learning or something in between, which we call blended learning or flex learning," said Julie Mathiesen, director of Technology & Innovation in Education, or TIE. "We're going to need to be more nimble and more flexible than we've ever been before."
TIE is an educational organization that provides professional development services, such as helping teachers effectively use technology to engage and inspire students. TIE is a division of the Black Hills Special Services Cooperative. It serves schools across South Dakota and beyond.
Each school district in the state has been devising its own plan to start the school year. Local factors are among the considerations.
SDN Communications and its member companies are proud to help provide connectivity to many schools across South Dakota.
Last March, when COVID-19 hit the Sioux Falls region, schools had to convert quickly to remote learning strategies without a lot of advance time. They've since had more time to plan, which means the first day of school will look a little different for the approximately 25,000 students in Sioux Falls Public Schools.

Around 3,000 students are enrolled in the district's new Virtual Academy for the year and will take classes from home. As for the students who are returning to classrooms, the district is reducing the number who attend in-person for the first two days – half of a school's enrollment will start August 27 and the other half will start August 28. Then 22,000 students will return to the district's buildings together on Monday, August 31, with alternative strategies in place.
Because of the pandemic, the Sioux Falls School District has fast-tracked some of its technology plans. For example, for the first time, every student in Sioux Falls Public Schools will have access to a connected device. Last school year, every student from the second grade and up had access to a Chromebook. Meantime, kindergarteners and first-graders shared iPads. This year, every K-1 student will have access to their own iPad.
The school system also purchased additional software to provide students online access to learning management systems, which can be used for both on-site and remote learning environments.
"My first year definitely has been interesting," said Ryan Knutson, senior director of technology for the Sioux Falls Public Schools.
"We have worked very hard to help families connect to the internet if they do not have a reliable connection at home. We've done some work in that space as well with local partners," said Knutson, who is beginning his second school year with the district.
He brings a lot of experience in IT and education to the job. He previously worked in IT management positions at South Dakota State University and at Southwest Minnesota State University. At Sioux Falls Public Schools, he oversees a technical staff of about 30 people.
The school system's IT staff has helped families find publicly available Wi-Fi locations and, in some cases, connect with government programs that might provide their home reduced-cost internet. Staff members also have provided phone support to help families connect to the internet for the benefit of students in their household. Preparing and repairing school devices takes up a lot of the staff's time, too.
"We have made plans for any eventual possibility, whether it be what we hope for – traditional schooling through the entire year- or any version of remote or hybrid learning," Knutson said. "We have been planning for each of those and feel the district is ready to handle whatever comes our way."
Mathiesen tells school administrators and education groups that the most important thing schools can do is get a good learning management system, or LMS, and good connectivity for everyone.
In the computer era, LMS systems such as Google Classroom, Microsoft Teams, Canvas, Schoology, Empower, Kickstand and others have replaced chalk boards and white boards as teaching tools, Mathiesen said. High-tech software can be used, for example, to assign tasks to students and provide educational content as well as accommodate collaboration among students and teachers.
Learning leaders across South Dakota have been working hard to prepare for the start of a complex and challenging school year, Mathiesen said.
"I think technology is more important than ever, but it's also not just about the tech. It's about using it to leverage learning that's good for kids," she said.
SDN is a leader in providing business internet, private networking and cloud connectivity to businesses and organizations in communities such as Sioux Falls, Rapid City, Worthington, and the surrounding areas.