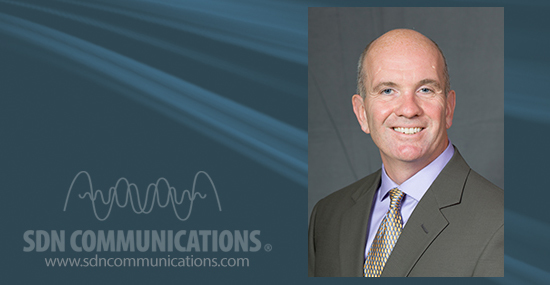 ---
Gary Fischer is in the prime of his high-tech career. But he remembers when 70-megabyte hard drives were about the size of a coffee table and hauling them around was a two-person job.
Now, portable hard drives with thousands of times more storage capacity are about the size and weight of a cell phone.
Increases in the speed capability of electronic transmissions also have been dramatic since Fischer started working in the computer and the networking industry in the mid-1980s. Acoustic modems some businesses used in the 1980s transmitted communications at speeds slower than a person could type.
Those days are long gone, of course. Fischer, a sales engineer at SDN Communications in Sioux Falls, is among those who watched up close – and learned – as improvements in computing and networking unfolded. He sees no letup in continuing improvements in telecommunications.
"I don't think it's slowing down. Speeds are continuing to increase. CPU, the horsepower, the throughput, are continuing to increase," he says. "The need for data is definitely increasing, too."
Fischer began his career in computer-related work when the internet was a tool confined largely to academia. A few years later, businesses and individuals started connecting and significantly changed the way people and institutions communicate.
The timing of his career, coupled with his thorough understanding of technical concepts as well as the deployment of equipment, strongly positions him to assist SDN's business clients.
His credentials include one of Cisco's highest and most prestigious certifications: Cisco Certified Internetwork Expert, or CCIE. His CCIE specialty is in routing and switching.
His other certifications include MEF-CECP (1.0 and 2.0). That's short for Metro Ethernet Forum Carrier Ethernet Certified Professional, a vendor-neutral certification that industry leaders and other experts created to recognize expertise in designing, selling, deploying and supporting carrier Ethernet services and products.
"He's very well respected within the industry. He's got a great mind for technology," Dan Eich, manager of service support at SDN, says about Fischer.
"He's been in the industry for most of his professional life. Gary was doing these things before the internet was common terminology; before the internet was really what it is today. He's really seen some of these technologies from beginning to maturity to end of life," Eich says.
Eich and others at SDN say that one of Fischer's strongest attributes is his ability to discuss highly technical subjects in a way that non-experts (like me) can understand.
The Aberdeen native earned an electronics degree in 1987 from Southeast Technical Institute. He got his professional start in 1986 as an intern with Automated Systems Inc., a Sioux Falls company that provided software and small mainframe computers to banks. He spent about five years with the company, advancing from intern to field engineer to field engineering manager.
Then he worked for more than a decade for the former Computerland, PrairieWave Communications and affiliated companies before starting with SDN as data operations manager in November 2004. He left SDN in March 2007 to work for Inter-Tel, but returned to SDN in January 2008 to be a sales engineer.
His current areas of expertise include MPLS, Internet and Managed Router Service.
"I consult with customers on SDN's data products and what customers have to do to connect their equipment to SDN's network," Fischer says.
He also occasionally does network configuration work and network design consultation.
He works in a constantly evolving field, but Fischer seems to like the changing nature of the business.
Away from work, he enjoys bicycling and playing golf.
"I'd rather be bicycling than golfing. It's much less frustrating," he says.