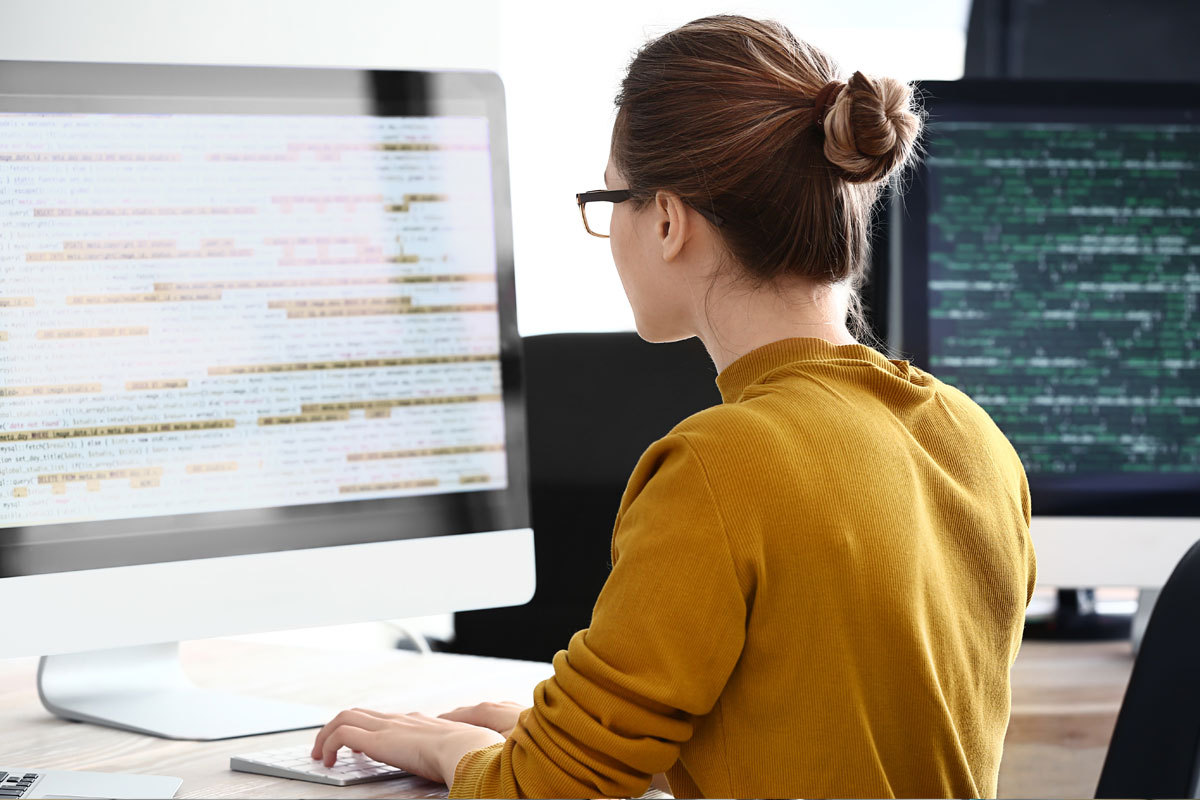 Dakota State University is making slow but noteworthy headway in its quest to get more women in college to study cybersecurity and other computer fields.
Bringing greater gender balance to the male-dominated cyber profession is a significant but worthwhile challenge.
"Diversity of thought is going to create a better product," said Dr. Ashley Podhradsky, a faculty member at Madison-based DSU. "When we have people with different backgrounds and people with different experiences helping to contribute to cybersecurity issues, we're going to have better solutions."
Podhradsky is the associate dean of the Beacom College of Computer and Cyber Sciences. She is also an associate professor of digital forensics.
DSU is on the front line of training technical workers for the future. The school specializes in offering degrees in fields such as computer management, computer information systems and related undergraduate and graduate programs.
Data indicates that the school has made gains in getting more women interested in cyber-related fields of study. Podhradsky compared enrollment information from the fall of 2013 with information from the fall of 2019.
Six years ago, 52 women were participating in Beacom College undergraduate programs such as computer science, network security, game design, and cyber operations. By the fall of 2019, that number had risen to 180. That's a 346 percent increase.
The number of men in such programs rose over time, too. During the same six-year period, the number of male students rose from 558 to 1,117. But while the total of men doubled, the total for women more than tripled.
The percentage of women in the classes increased from about 9 percent in 2013 to 16 percent in 2019.
"We have more work to do, but we're thrilled with the response we've had so far," she said.
SDN Communications has been among the corporate supporters of DSU's efforts to attract more women into cyber professions. Of course, diversity in gender isn't the only concern about the future workforce in cybersecurity and other computer-related fields, and DSU fully understands that.
A serious shortage of future cyber professionals ­– regardless of gender – is developing nationally and internationally.
In 2017, the Global Information Security Workforce Study reported a growing shortage in the cybersecurity workforce. The international gap is projected to reach 1.8 million workers by 2022. The projection was based on an international survey of more than 19,000 information security officers.
Attracting more women into the field isn't the complete solution to such workforce challenges, but it's a worthwhile endeavor.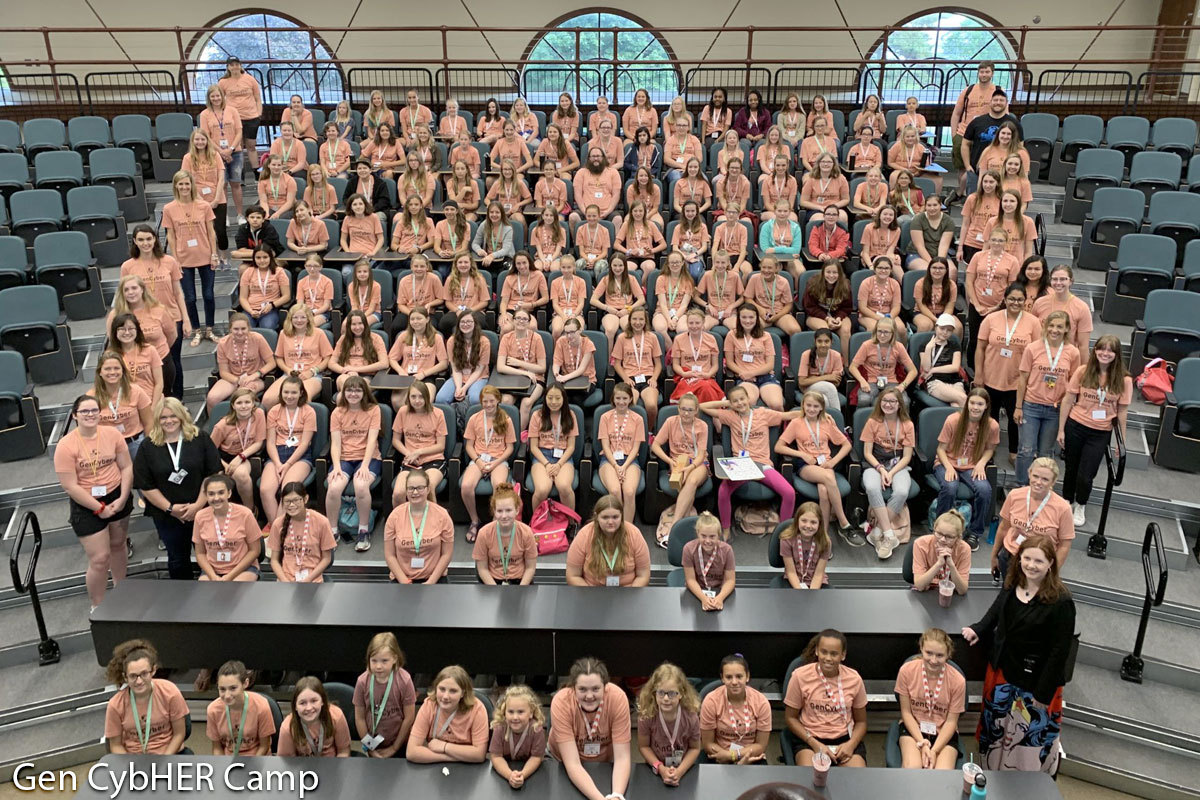 Podhradsky attributes progress being made at DSU to the school's CybHER programs, such as an annual, five-day GenCyber: Girls in CybHER Security Camp offered every summer for girls who will be in the sixth through ninth grades.
Podhradsky and Dr. Pam Rowland are the founders of the CybHER Security Institute at DSU, which strives to increase diversity in cybersecurity by introducing more girls to the field.
In addition to camps, other outreach efforts to middle school and high school girls include presentations at educational events, social media outreach, and mentoring. There's even a CybHER Club on campus.
Since 2013, DSU has exposed more than 17,000 girls to opportunities in technical professions, such as cybersecurity, Podhradsky said.
It's reached the point that she and Rowland are having a difficult time keeping up with requests for presentations. That's a good problem to have, and another indication that progress is being made.
SDN Communications is a regional leader in providing broadband connectivity and cybersecurity services to businesses in communities such as Sioux Falls, Rapid City, Worthington, and the surrounding areas.