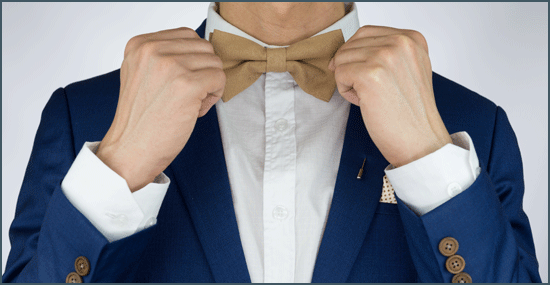 ---
Often economists get a bad rap as presenters, but "Bowie Economist" Elliot Eisenberg's humorous, blunt outlook exceeded expectations at a recent presentation for South Dakota Telecommunications Association's rural telephone companies meeting in Brookings.
Eisenberg not only speaks nationally but publishes numerous articles, testifies before Congress and worked as the senior economist for the National Association of Home Builders. During SDTA's annual meeting he peeked into the national economic crystal ball and peered into our local economy, delivering good news and some cautionary notes for the not-too-distant future. He did it all wearing his trademark bowtie and shouting quips.
"We're getting drunk. It feels good, but it's not the way to make a living," he says.
The recent tax cuts and increased government spending fuels the economic party.
"This is as good as it gets. Enjoy it," he says.
Conversely, he warns the biggest concern should be the very same tax cuts and increased government spending.
He predicts inflation trouble in 2020. Contributing to the pain: the U.S. is the only powerhouse country increasing its deficit at a concerning rate. Adding to his concern: History indicates we're due, maybe overdue, for a recession, Eisenberg says.
President Donald Trump's tariffs have certainly made news in farm country, and Eisenberg fears they will also hurt national employment and the Gross Domestic Product.
"They (tariffs) will boost employment in aluminum and steel and reduce it everywhere else," he says. "It's my number one fear right now."
Eisenberg is equally blunt about economic prospects for South Dakota.
"Your population growth basically sucks!" he exclaimed.
Not surprising to anyone, but sometimes it takes an outsider, like a D.C. economist, to punctuate it. It was an exclamation point felt in the audience made up, largely, of rural residents.
"You have too many populations declining in counties, too many shrinking towns, a hollowing out of the state," he said. "You have problems with workers. You need to steal, kidnap, go to Puerto Rico and lie about your weather to get workers!" Eisenberg joked.
He offered one piece of encouraging news for the future: A congratulations to the SDTA companies for the broadband investments they've made across the state.
"Broadband is essential for any community hoping to grow," he says.
SDTA's member companies serve more than 65 percent of their rural customers with fiber to their homes or businesses. In contrast, a national survey in 2016 found rural companies across the country serve just 40 percent of their customers via fiber-to-the-premises. In addition, more than 76 percent of SDTA's customers have access to internet download speeds of 25 megabits per second and upload speeds of 3 megabits per second, which the Federal Communications Commission deems high-speed broadband.
The economist offered encouraging news for the state's two cities bookending the state – Rapid City and Sioux Falls.
There is labor growth in both cities;
Housing starts are booming, and although costs are increasing by five percent, they're still better than the national rate.
Download a free copy of the SD Rural Broadband Report using the button below.