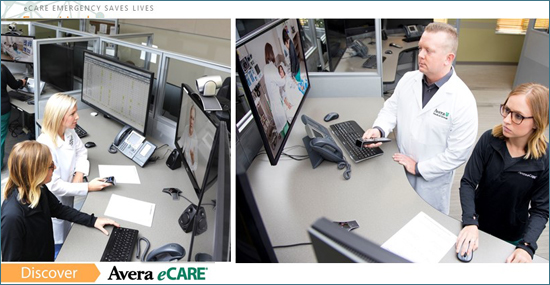 ---
The world's largest virtual hospital provides world-class services to more than 440 sites across the United States. It serves 14 percent of the critical access hospitals in the country, and its services are particularly vital to healthcare facilities in rural America.
Surprisingly to some people, perhaps, is that the virtual hospital is in Sioux Falls.
You won't find any patients at Avera eCARE, which is in a business development in northern Sioux Falls. There are doctors, nurses and other medical professionals. They rely heavily on advanced telecommunications technology and dependable broadband connectivity to remotely interact with medical professionals and patients at other facilities.
Pat Bruggeman, National Business Development Director for Avera eCARE, outlined the important role the Sioux Falls center plays in delivering healthcare during a recent event hosted by the South Dakota Common Ground Alliance. The alliance itself is a trade group for the underground utility industry that helps promote safe practices, including protecting infrastructure.
As Bruggeman's presentation illustrated, it's difficult to overstate the importance of respecting and protecting fiber connectivity. It's not just a vehicle for doing routine business or pursuing entertainment. It helps save lives. He shared a couple of examples where Avera eCARE experts did just that.
In one case, a Parkston man doing some dirt work needed emergency help when his tractor flipped over. The incident pinned Doug Bormann under the tractor, impaled through the neck by a hydraulic lever. First responders were able to disconnect the lever from the tractor and get him to an emergency room with the metal rod still lodged in his neck.
Seventy-five miles away, medical professionals at Avera eCARE helped the local emergency room's medical team stabilize Bormann so he could be airlifted to Sioux Falls. Amazingly, he was in good spirits through the whole process and survived the accident with a broken jaw, and a few scrapes and bruises.
In an especially heart-wrenching case, a 10-year old girl in North Dakota was crushed in an ATV rollover. Fera Heckman suffered collapsed lungs and multiple fractures in her ribs, spine and arm. The closest hospital in Plentywood, Mont., connected with Avera eCARE before she arrived and was ready to respond with Dr. Brian Skow's virtual assistance. He helped stabilize the little girl so she could be airlifted to a second facility. Heckman was hospitalized for two weeks and was so inspired by Dr. Skow, she wants to become a doctor herself and help people.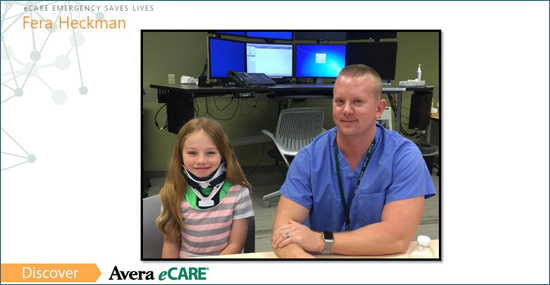 These are just two examples of the emergencies that require high-speed fiber connections every day and the lifesaving services that might be interrupted when someone accidentally or carelessly severs an underground fiber.
"Before you dig, call 811 and be aware that if you cut the fiber line by digging, you could be preventing lifesaving services from happening. Those patients rely on that connectivity. It's critical to make sure we focus on that," Bruggeman said.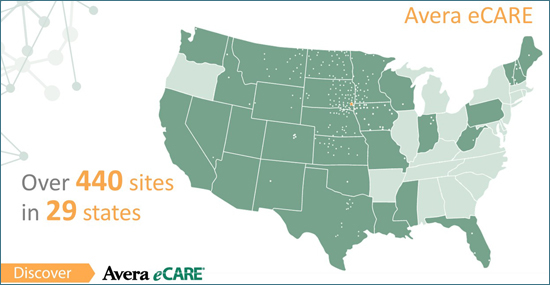 Avera eCARE started providing healthcare facilities in rural communities with access to medical specialists in Sioux Falls in 1993. When Avera consolidated Sioux Falls eCARE into a single building in 2011, the city became home to the largest virtual hospital in the United States. In 2017 a second Avera eCARE hub opened in San Antonio, Texas.
Remote medical care began with telephone calls. Broadband connectivity has allowed services to significantly expand. Today, Avera eCARE provides services such as emergency assistance, patient monitoring, specialty consulting, pharmaceutical reviews, and several other elaborate services.
As a regional broadband provider, SDN Communications is among the intermediaries that help make such lifesaving services possible. The company takes its role seriously and is proud that it helps Avera eCARE deliver this important form of health care.
SDN Communications is a regional leader in providing broadband connectivity and cybersecurity services to businesses in communities such as Sioux Falls, Rapid City, Worthington, and the surrounding areas.
Photo credit: Avera Health | Avera eCARE