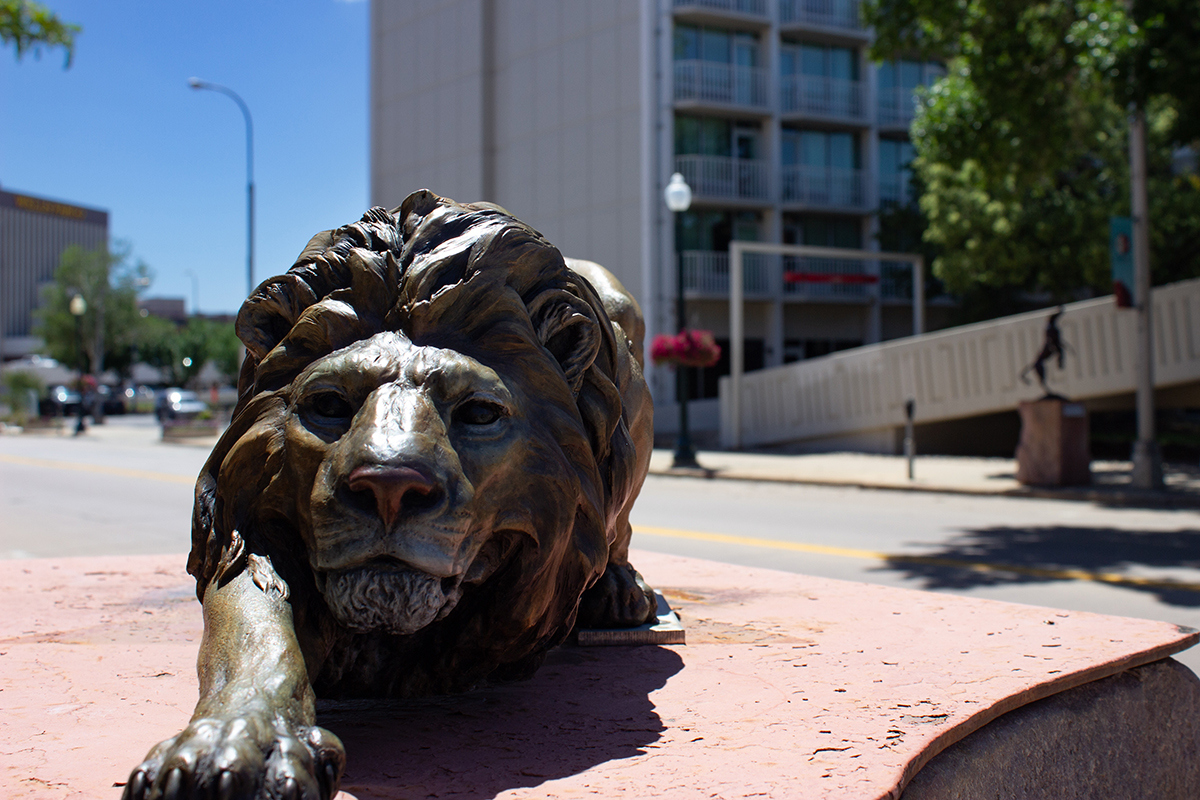 SculptureWalk Sioux Falls not only draws art lovers and people alike from across the country, it is the largest annual exhibit of public sculptures in the world and is even bigger this year.
The 2022 collection, which is the 19th annual display, has the most pieces in the event's history at 69 sculptures. You can find a large number of them along Phillips Avenue in Downtown Sioux Falls, but also as far away as the Cathedral District and 8th & Railroad.
SDN Communications is a longtime supporter of the SculptureWalk and has been known to sponsor a piece in the event. This year, SDN was assigned "Beach Girl," a bronze sculpture, featuring a little girl, full of excitement with a seashell up to her ear.
"Beach Girl" is the work of Bobbie Carlyle, an internationally renowned sculptor whose works can be found around the world. Carlyle has been involved in SculptureWalk Sioux Falls since 2012; her first sculpture was "Self Made Man."

"The experience that my husband, Dan Racz, and I have had with being involved with SculptureWalk has been nothing but friendly, helpful, and the amount paid for the lease of my sculptures is greatly appreciated," Carlyle says.
The accompanying inscription of "Beach Girl" reads: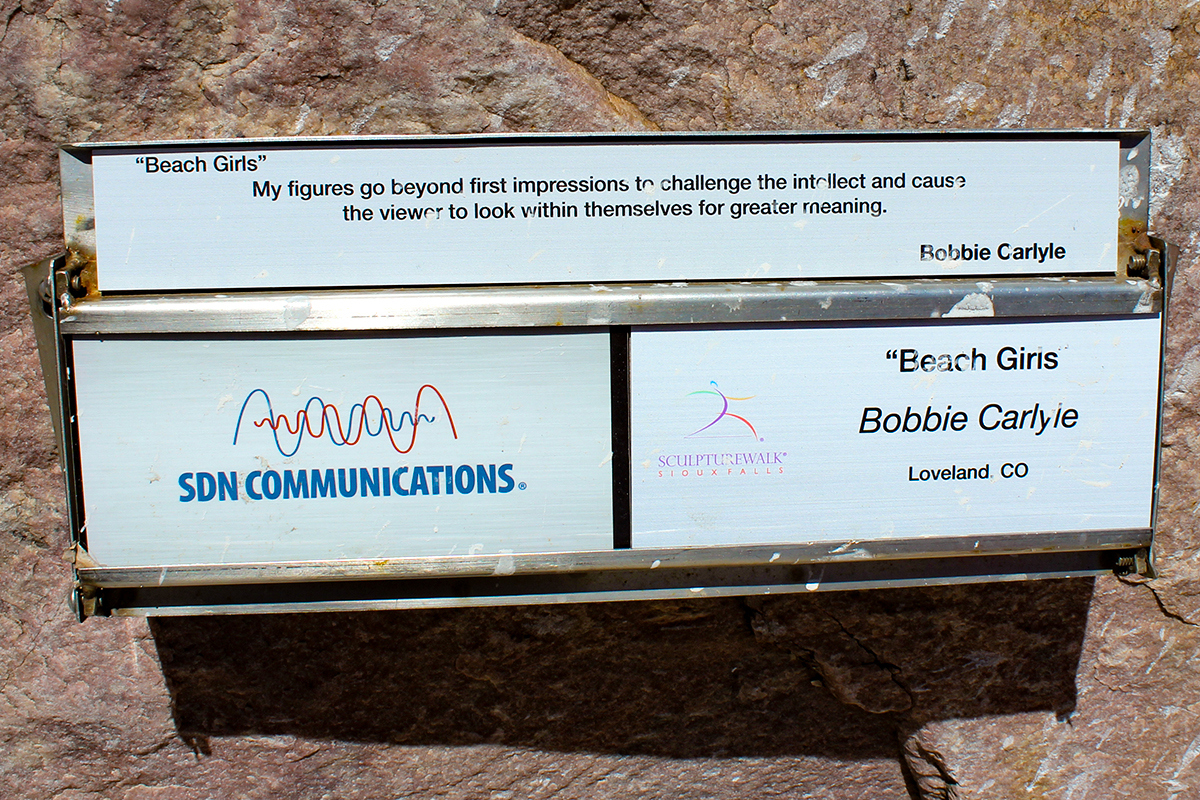 "I realize that each person carries within them their own life experiences which influences their personal choices and interpretations," Carlyle says. "In looking within, we can realize where we are coming from when we interact with people and with events and get a truer picture of the experience."
So, whether you connect with the sculpture because she resembles your daughter, is inquisitive like a sister or you share a similar memory with a shell along a beach, Carlyle says everyone's experience is unique.
Now organizers want to know which piece among the entire had the most impact with you. Cast your ballot for your favorite on the SculptureWalk Sioux Falls website using their new digital voting feature or pick up a brochure downtown and deposit in one of the ballot boxes after taking in the sculptures.
Though there are too many to pick, some of our 2022 favorites include –
"Jakey Be Good"
"Populus Deltoides"
"Junkyard Chameleon"
"Stalking Lion"
"Golden Calf"
"Explorer"
Voting for the People's Choice Award is open until September 30. The City of Sioux Falls will purchase the winning piece to add to the city's permanent collection.

Hear from some of the other artists in the video from the City of Sioux Falls below.