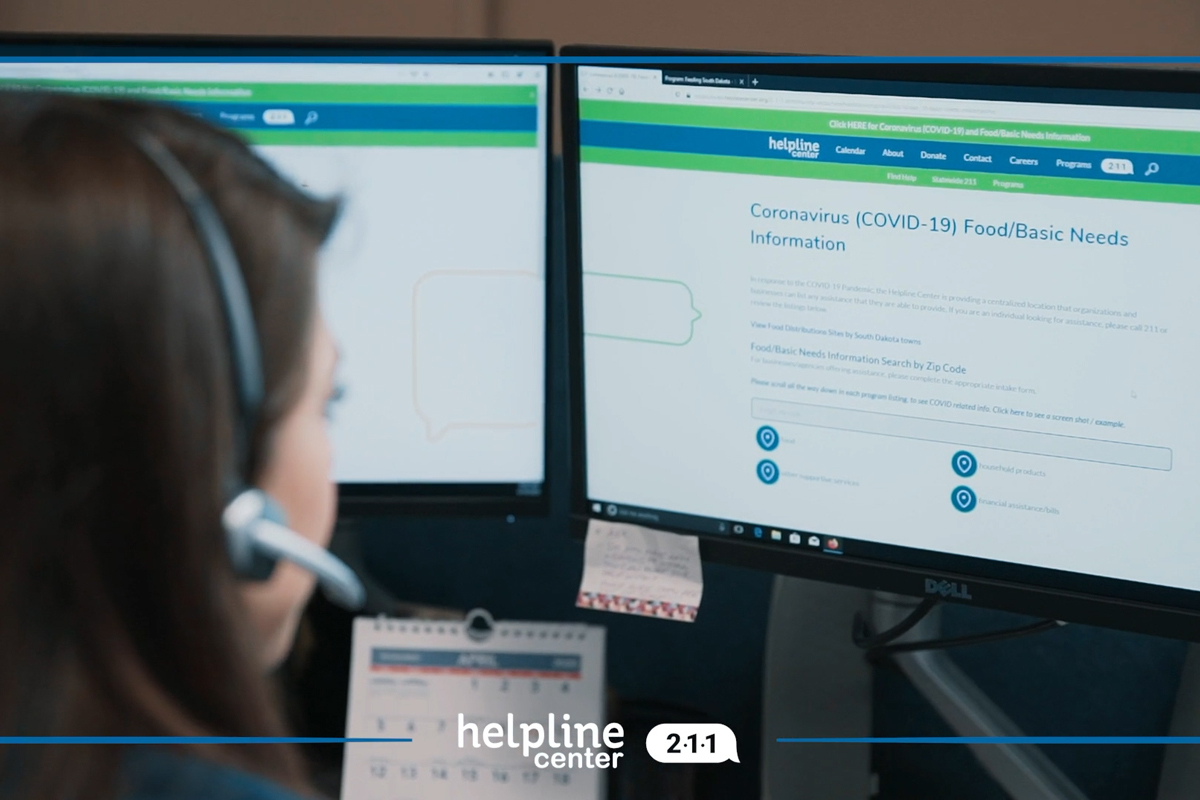 Struggling to pay rent this month? Want to donate household goods? Not sure where to get tested for Covid-19?
Want to know if you qualify for food assistance programs or where you can volunteer for the holidays?
The 211 Helpline Center can help answer all these questions — and more for people by simply dialing 2-1-1. The program that's often considered the "front door" of the social services system is now available to all South Dakotans thanks to the 2020 Legislative Session.
The 211 service is one of three main components of the Helpline Center in Sioux Falls. It also offers suicide prevention and crisis support as well as volunteer connections. The center manages a robust database of more than 5,000 programs and serves as a local and national point-of-contact for disaster response and recovery efforts. In the past, it's assisted with local flooding disasters and the September 2019 tornadic event in Sioux Falls, to name a few, and will work hand-in-hand with law enforcement as needed.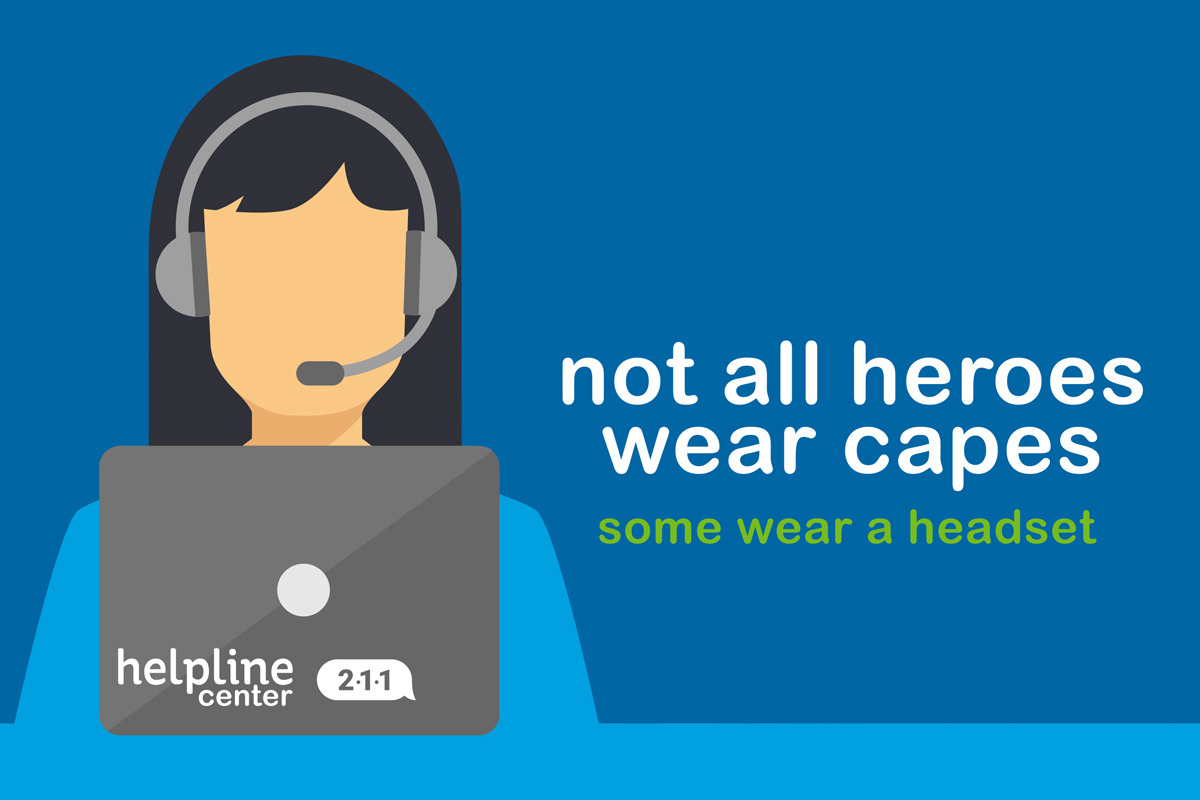 Helpline staff are professionally trained to answer questions 24 hours a day, seven days a week. Their job is to listen and connect people to services, eliminating confusion and providing efficiency with detailed information about programs, resources and processes.

A staff member may take a call from someone wondering where to get food assistance followed by someone who has thoughts of suicide.
A 2019 Legislative Task Force saw value in making that kind of service available to the rest of the state. One of its goals was to better use existing systems to provide access to mental health resources. At that time, 34 of the state's 66 counties had access to 211.
In March 2020, lawmakers approved and the governor signed Senate Bill 2, which fully-funded the service statewide.
A PANDEMIC STRIKES
Just weeks earlier, state health officials had reported the state's first probable cases of COVID-19 and since that time, Helpline Center Executive Director Janet Kittams says call volume has increased by 94 percent.
Kittams said the first increase in calls was about COVID-19. About six weeks later, they saw the impact of the illness as callers sought help with rent, food or utility assistance. These were people who were new to needing help, she said.
"People are hurting from the pandemic. Many have never been in a position where they've had to ask for help before," Kittams said. "This is an opportunity to make a difference in their lives."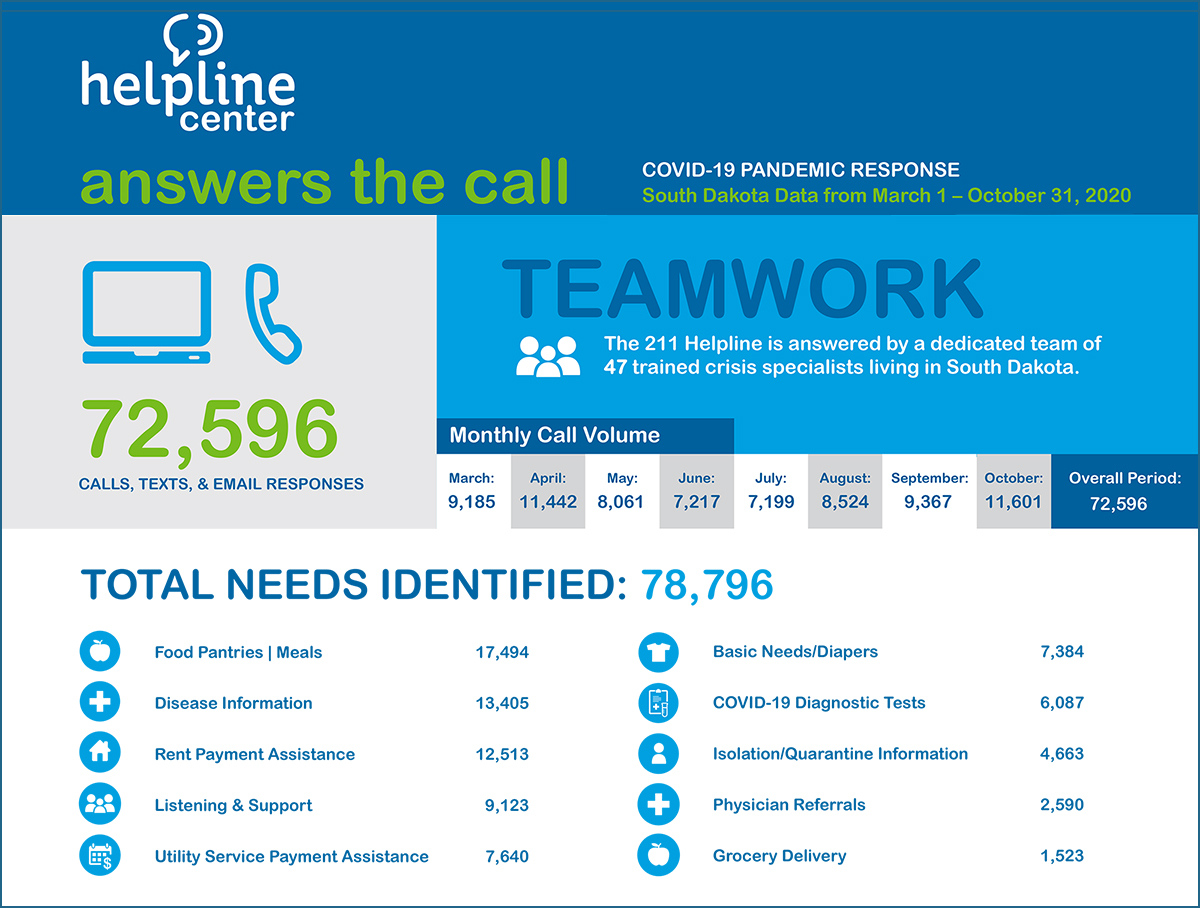 For example, there were 3,880 needs calls for food in all of 2019. Compare that to 13,609 calls for food from January-July 2020.

Between March 10, when state health officials announced the first probable case, through October 31, 211 received 72,596 calls/texts/emails with 78,796 "needs" identified - some had more than one need.
The pandemic provided new challenges but the staff was prepared. Initially, it was "all-hands-on-deck," Kittams said. Some of the center's other programs were temporarily halted and everyone answered calls. Additional full- and part-time staff members were hired, including former employees who became furloughed and returned to the Helpline Center.
Like other businesses, the pandemic changed how the Helpline Center operates. Many of the staff initially worked remotely. But Kittams said they missed the moral support of being with co-workers. So, the office was reconfigured to allow many to physically return to work.
They also made slight, yet impactful changes to their conversations and ask callers whether they've experienced additional stress or anxiety due to the pandemic. If they say, "yes," a team member will follow-up with more support.
"We're here for people regardless of their situation. When they call, they'll get a caring person on the other end of the line to talk to," Kittams said.
THE DATA
The Helpline Center manages a robust database of more than 5,000 programs that's available to the public. It gets updated annually and even more regularly over the past few months as programs and processes changed during the pandemic.
That database is also available online, where people can search via county or zip code.
A recently released 211 Helpline app is also available on the App Store or Google Play. Users can explore categories such as food, employment assistance, healthcare, volunteer/donate as well as contact information for those resources.
If you're interested in learning more about how to better use 211, the Helpline Center is holding 211 University, a free virtual event on Thursday, Feb. 11 from 11 a.m. to noon.

You can also sign up to receive the weekly volunteer opportunities via email.