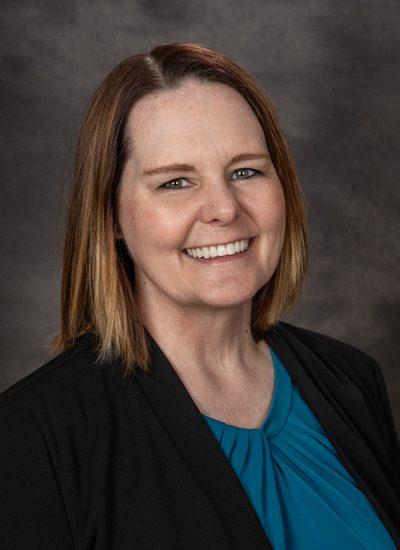 Sarah Tuntland was promoted to Vice President of Finance in July 2023 and has more than two decades of experience in the telecom industry. She was previously promoted to Director of Corporate Operations in 2021 after serving as an Accounting Manager for 10 years at SDN Communications.
In her VP role, Sarah continues to lead SDN's accounting team, all elements of SDN's financial stature and reporting, as well as some additional administrative components that fit her leadership skills.
A South Shore native, Tuntland earned her bachelor's degree in accounting and business at Augustana University. She earned her MBA from the University of South Dakota and her CPA license while working at SDN.

"It is a perk of working here to be able to grow in career opportunities," Tuntland said.
Both of Tuntland's children, Grace and Carter, are in college. As an empty-nester, she's found more time to be active in the community. She shares her talents with the Premier Playhouse serving as Treasurer on its Board of Directors. She's also on the United Way Community Impact Board and is involved in Starbase South Dakota, which helps promote STEM to elementary students.
"SDN has been very supportive with outside community boards and being active in the community," Tuntland said. "There's a strong volunteer policy. The leadership shows by example."
While she says she fell into the industry by happenstance, Tuntland has enjoyed learning more about telecommunications while growing as an SDN employee.
"Telecom changes pretty quickly. There's constant change, even in accounting," she said.