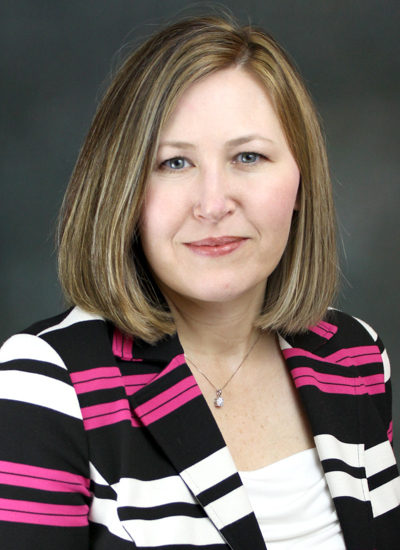 Nancy Johnson joined the executive staff at SDN Communications in April 2015 after working for 15 years in various legal positions in Oklahoma.

Nancy grew up in Ada, Okla. She went to East Central University in Oklahoma and graduated from law school in 1999 at the University of Oklahoma.

Her legal experience includes about a year with the Pontotoc County District Attorney Office in Ada, Okla., and five years as an assistant attorney general with the state of Oklahoma. She also worked for a few months in private practice and for several years in various legal positions with the Oklahoma State Regents for Higher Education and for the University of Oklahoma.
Her five years with the State Regents included a stint as general counsel for OneNet, which provides internet and networking services to government agencies across Oklahoma.
Her duties at SDN include working with outside legal counsel in Pierre and Washington, D.C. She tracks regulatory issues and provides advice to CEO Ryan Punt and SDN's Board of Directors. Her responsibilities also include tasks such as drafting contracts and policies.
"As technology grows, the legal issues get more complex," she says. "Technology changes so quickly. Regulations have to adapt, which causes complications."
Her husband, Jarrod Johnson, farms and ranches in Corson. She has two stepchildren and a young son.
She doesn't have much free time, but enjoys baking, gardening and relaxing outside at the family's farm home.