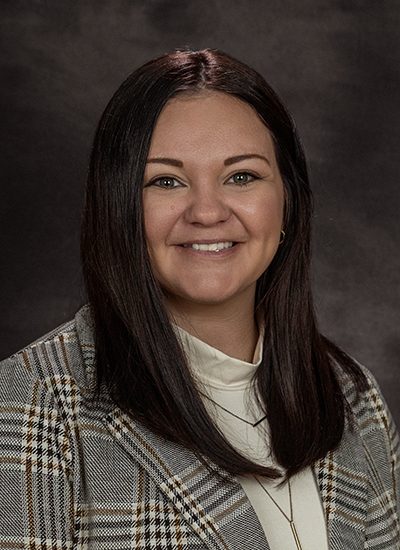 Megan Greenfield joined the SDN Communications sales team in September 2021, after noticing the impact of the pandemic on the hospitality industry.
The Garretson native graduated from Southwest Minnesota State University with a degree business management and hospitality. She now works out of Sioux Falls, with her husband, Grant, and their son, Graham.
With her experience in the hotel and chiropractic businesses, Greenfield noticed her skills aligned with a sales position at SDN. Through the position, she discovered many other employees that didn't come from linear telecom experiences.
In her role, she works with existing and new customers and builds on those relationships. It's her favorite thing about wat she does every day. She strives to be genuine with her clients and truly get to know them and their interests.
Together, the Greenfields enjoy football, hiking with their dog, Murphy, and spending time with their families.
You can reach her directly by using the form on this page.