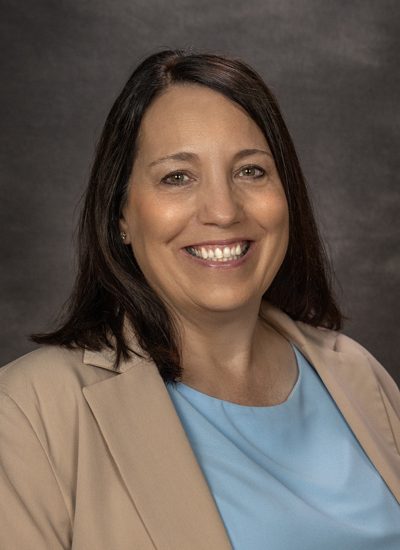 As one of three major accounts service coordinators at SDN Communications, Mary Pfaff sees her role as being the "voice of the customer."
Pfaff works with some of SDN Communications' biggest clients and maintains a frequent touchpoint with them to help meet their business internet needs.
"It is my job to make sure they are being heard," Pfaff said. "We want them to know they are appreciated and valued as a customer. You have to show that you can get some results for them so that they know when they have a problem, you can get them an answer."
But it's not all business. Pfaff said that during calls with one of her biggest clients, other topics frequently come up, including discussions about family and the latest joke from a "joke of the day calendar."
Pfaff joined SDN Communications in 2018. She learned a lot from Lenee McQueen, a 15-year veteran of SDN who worked alongside her as one of two major accounts service coordinators when Pfaff started.
Pfaff grew up south of Chester on a 10-acre property that her brother now owns. She was a proud Chester Flyer and competed in a variety of sports and activities for her school. She then went to Dakota State University and the University of Sioux Falls.
She lives in Tea with her son, Lane, who is attending high school in the Tea School District. Her oldest daughter, Megan, has three kids and lives in Milbank. Her other daughter, Mallory, lives in Sioux Falls.

When she's not working, you'll find her in the stands at her son's football games and track meets. She also loves to travel to Milbank and spend time with her grandchildren.
She volunteers with Junior Achievement along with others from SDN Communications.
You can reach her directly by using the form on this page.