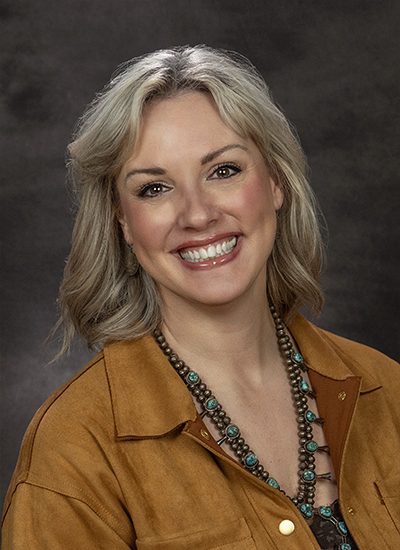 Amber Hopper is on the sales team at SDN Communications as one of three major accounts coordinators. But that doesn't necessarily mean she wants to sell you something.
"I know this sounds counterintuitive as a salesperson, but I'm not going to sell (a customer) something that they don't need," she said. "My drive is to help clients reach their goals. I am here to consult and show value to our customers not to just sell the latest products and services... It really comes down to a place of treating people how you want to be treated, listening to what the customer's overarching goal is and providing a solution that is in the best interest of the customer and SDN."
Hopper's customer service skills are complemented by her 17 years of experience in the telecommunications industry. After graduating from the University of South Dakota and starting her career in personal training, she was recruited to join Long Lines Broadband in Sergeant Bluff, Iowa, as a marketer before moving into sales and business support; eventually ending up in enterprise and carrier sales where she first interfaced with SDN Communications. In 2021, Hopper joined SDN as a major accounts coordinator.
All that experience means Hopper knows what she's selling and how to work with her slate of SDN Communications customers to provide them with the best service and solutions possible. She works on projects and is the main point of contact for some of SDN's biggest customers.
Hopper (née Abrams) grew up in Black Hawk and Rapid City, graduating from Rapid City Central High School. She was recently named to the school's Hall of Fame because of her athletic skills in basketball, volleyball and track and field. In 2014, the Rapid City Journal listed her as an honorable mention in a list of the 10 greatest athletes in Central history.
She lives in rural Elk Point with her husband and two sons. She loves riding and taking care of her two horses and spending as much time as possible with her family. They enjoy hiking and have just started to learn archery. She is also heavily involved in the family church – Saint Joseph's Catholic Church in Elk Point.
You can reach her directly by using the form on this page.