Cybersecurity Posters v.4
Helping employees better understand cyber threats arms them to better protect themself and your business.
Use the form to request a free download of our cybersecurity posters. Print and display them in your business to boost employee cyber awareness.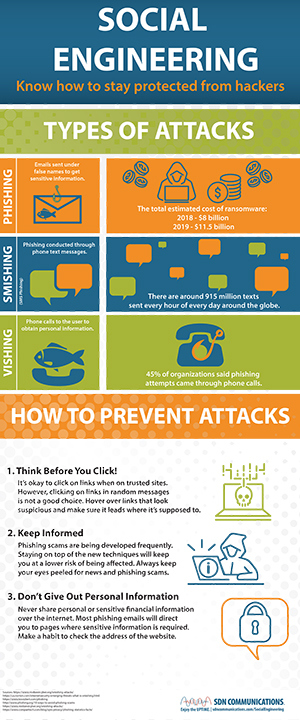 Social Engineering
To sneak ransomware into victims' networks, the bad guys typically use social engineering. It's a form of 21st Century robbery that costs organizations several billion dollars a year.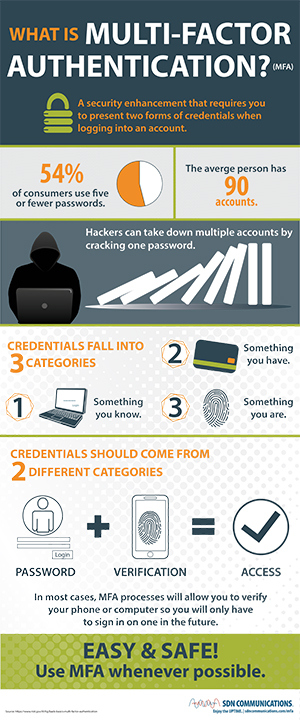 Multi-Factor Authentication (MFA)
Hackers have been painfully successful in breaking into the electronic files, and they're getting more sophisticated all the time. That means MFA is needed more than ever.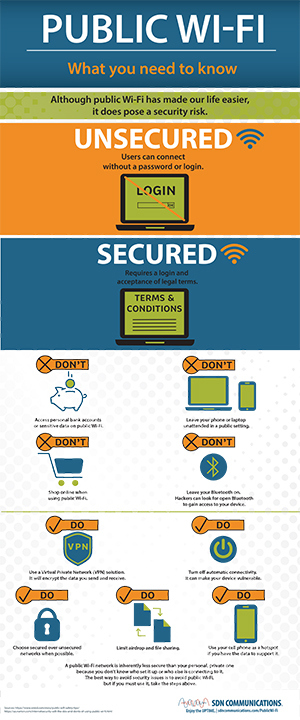 Public Wi-Fi
Remember that when you use free Wi-Fi, a hacker might be positioned between you and the connection point, gathering data. And keep in mind that any information accessed or shared on a Wi-Fi network might be at risk.