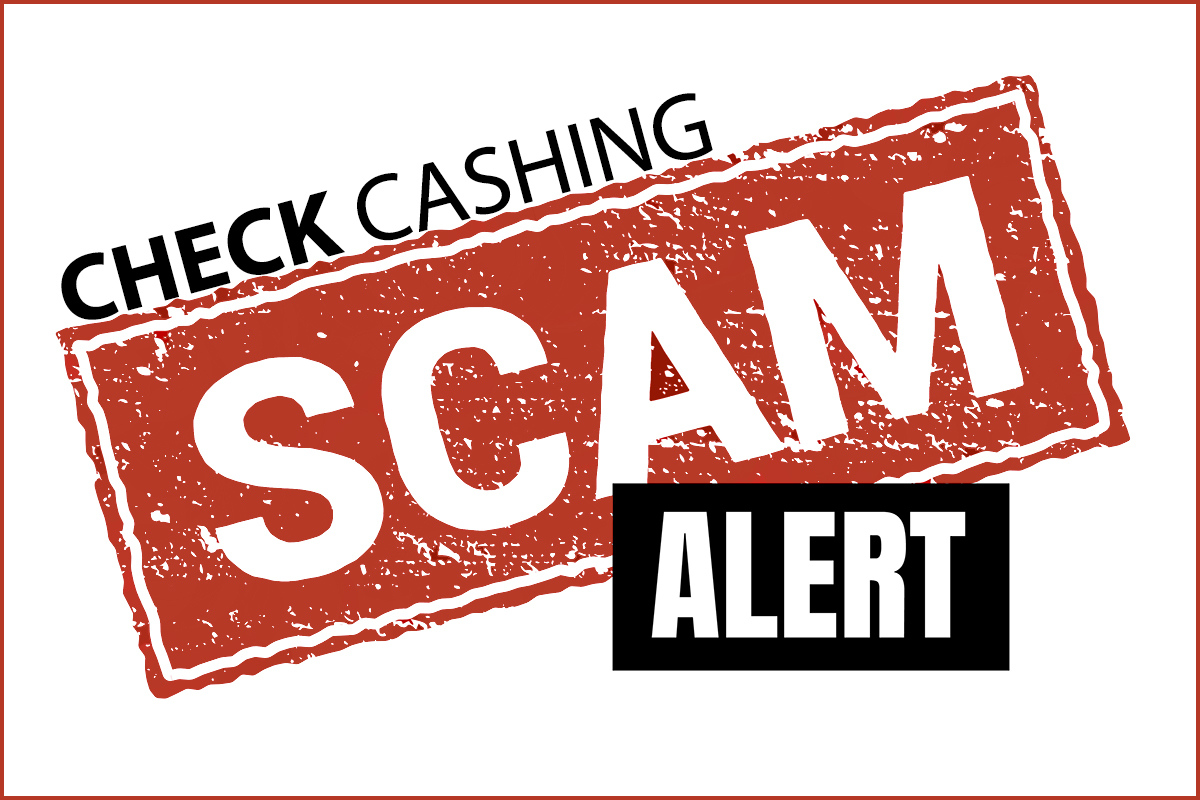 If you've never done business with SDN Communications and receive a check that appears to be from the company – don't cash it!
It's likely fake and could leave you thousands of dollars in debt if you follow the instructions that came with it.
SDN recently discovered scammers have revived a nearly decade-old hoax to capitalize on people's financial vulnerability during the COVID-19 pandemic and they're using counterfeit checks in our name to do it.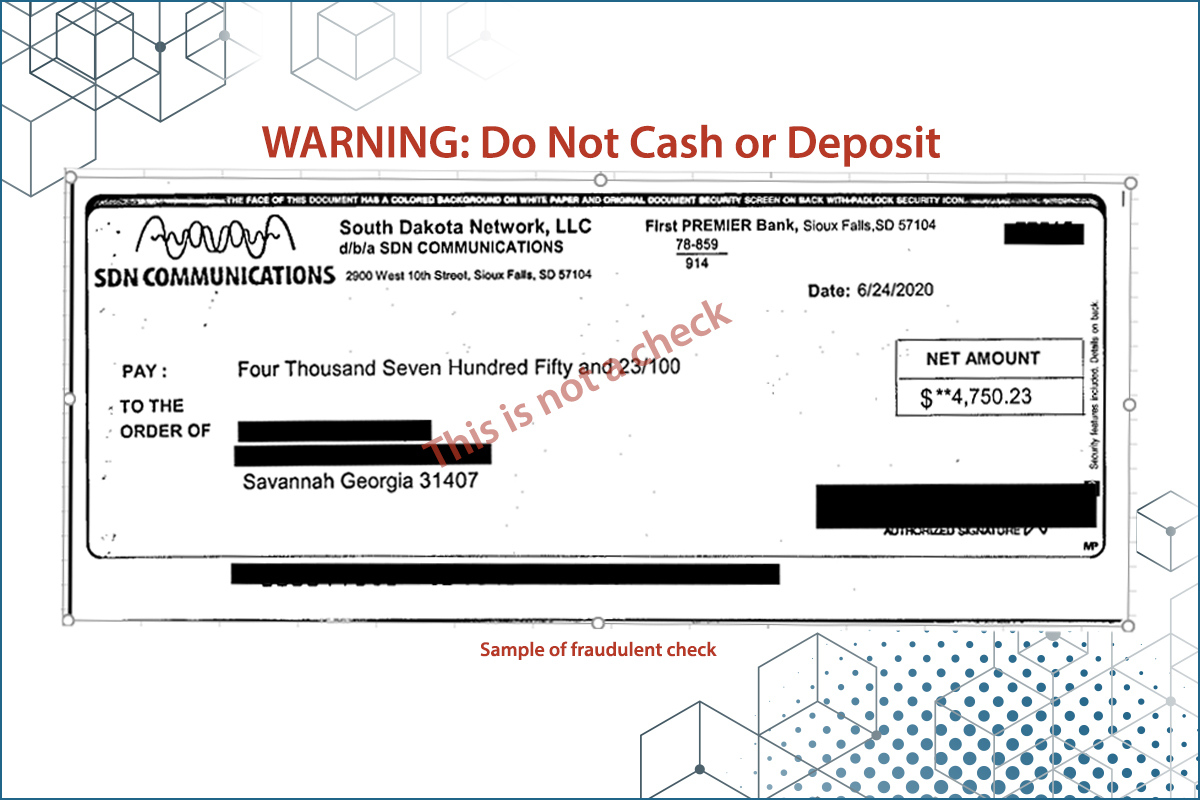 The targeted individuals who cash or deposit them and follow instructions to spend and send money back, are responsible for the thousands of dollars they thought they received – as well as bank charges – when the checks don't clear.
The Federal Trade Commission (FTC) says this is how it works:

The FTC has several examples of fake check scams that mirror what we've heard from people who have received these counterfeit checks, including the car wrap advertisement offer and overpayment for buying something online.

The commission warns, "If you get a message urging you to deposit a check and wire money back, it's a scam. Every time. No matter the story."
Jessie Schmidt, the director of the Better Business Bureau of South Dakota, says consumers should always be suspicious of offers that seem too good to be true. She points out there are very few legitimate unsolicited opportunities and that the legal ones will not come through third parties.
Similar check scams were also prevalent during the recession in the late 2000s. She says when people are more financially vulnerable, scam artists know they're more likely to take risks to make a gain. Everyone should be more vigilant for scams during times of crisis.
SDN Communications is working with local law enforcement as well as authorities across the country where individuals were targeted and victimized.
If you think you've been targeted by a counterfeit check scam, the Federal Deposit Insurance Corporation (FDIC) says to report it to the FTC Complaint Assistant.