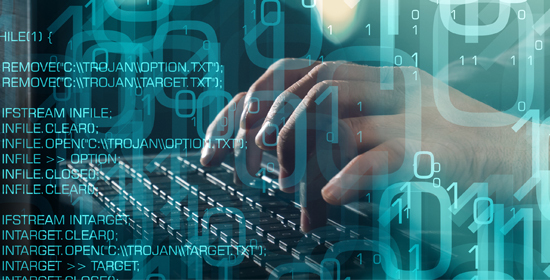 ?
---
With the possible exception of Walmart, cybercrime is bigger than any leading Fortune 500 Company. It's bigger financially than Apple, Exxon Mobile, General Motors, and the other 496 businesses on the prestigious list of U.S corporations.
Walmart's annual revenue is nearly $486 billion. Other top corporations also measure their annual revenue in the hundreds of billions of dollars.
By one estimate – from Bermuda-based, specialty insurer Hiscox Ltd. - cybercrime costs the world about $450 billion a year. However, some estimates put annual damages in the trillions of dollars.
Cybersecurity Ventures is a research and publishing company that covers the global cyber economy. Its experts predict that cybercrime will cost the world $6 trillion annually by 2021, up from its $3 trillion prediction for 2015.
For years, the growth in cybercrime has created a corresponding jump in the need for cybersecurity workers. Unfortunately, many of those new positions are going unfilled.
Approximately 780,000 Americans work in cybersecurity positions, and about 350,000 additional jobs are open, according to a program under the U.S. Department of Commerce. Cybersecurity Ventures, meanwhile, estimates there will be 3.5 million unfilled cybersecurity jobs by 2021, up from what it says was 1 million in 2016.
Dakota State University in Madison, S.D., is among the institutions preparing future cybersecurity experts, and the school is stepping up its efforts.
Dr. Richard Hanson, dean of the Beacom College of Computer and Cyber Sciences at DSU, doesn't point to a specific source for data about job openings. But he agrees that the number and diversity of employment opportunities in cybersecurity and digital management are exploding rapidly.
"I don't mean growing. I mean exploding exponentially," Hanson said.
That's because of the expanding digital insertion into people's lives.
"Everything is becoming digitized, web-based and internet-based," he said. "I think the problems will get more complex and more pervasive. But I also think our ability to deal with the problems is going to get better and better and better."
He separates digital growth into three general areas:
Development. Developers are launching sophisticated and powerful new products faster than society's ability to fully understand and ethically manage them.
Maintenance. The steady addition of new products increases the need for repair work and updates.
Security. Connected devices that make up the Internet of Things, for example, have steadily created new entry points for hackers looking for ways to get into computer networks.
DSU is addressing the national workforce challenge on three main fronts:
Academic programs. About 30 faculty members provide academic curricula for student programs that range from undergraduate certificates to doctorate degrees.
MadLabs. The university is developing a 40,000-square-foot, limited-access, state-of-the-art building called the Madison Cyber Labs – MadLabs, for short – on campus. In addition to enhancing educational training, the facility is expected to create research-related jobs.
Outreach programs. Annual cyber camps are geared to students in middle schools and high schools. The school also holds camps for teachers. With help from corporate and government sponsors, DSU also hosts an annual cybersecurity conference that provides training and networking opportunities for participants.
A lot of hackers have been well-trained. The men and women fighting them on technological fronts have to be well-intentioned and trained well. DSU holds four Center of Academic Excellence designations from the National Security Agency and the Department of Homeland Security. It is obviously well-positioned to help the region and the nation meet the soaring demand for cybersecurity professionals.
Sioux Falls-based SDN Communications has been among the supporters of DSU's efforts to expand the appeal of cyber careers to more students. SDN sponsored the 2017 South Dakota Technology Showcase where DSU President Dr. José Marie Griffiths spoke about the MadLabs.
Watch her presentation in the video below. We've cued it up for you.