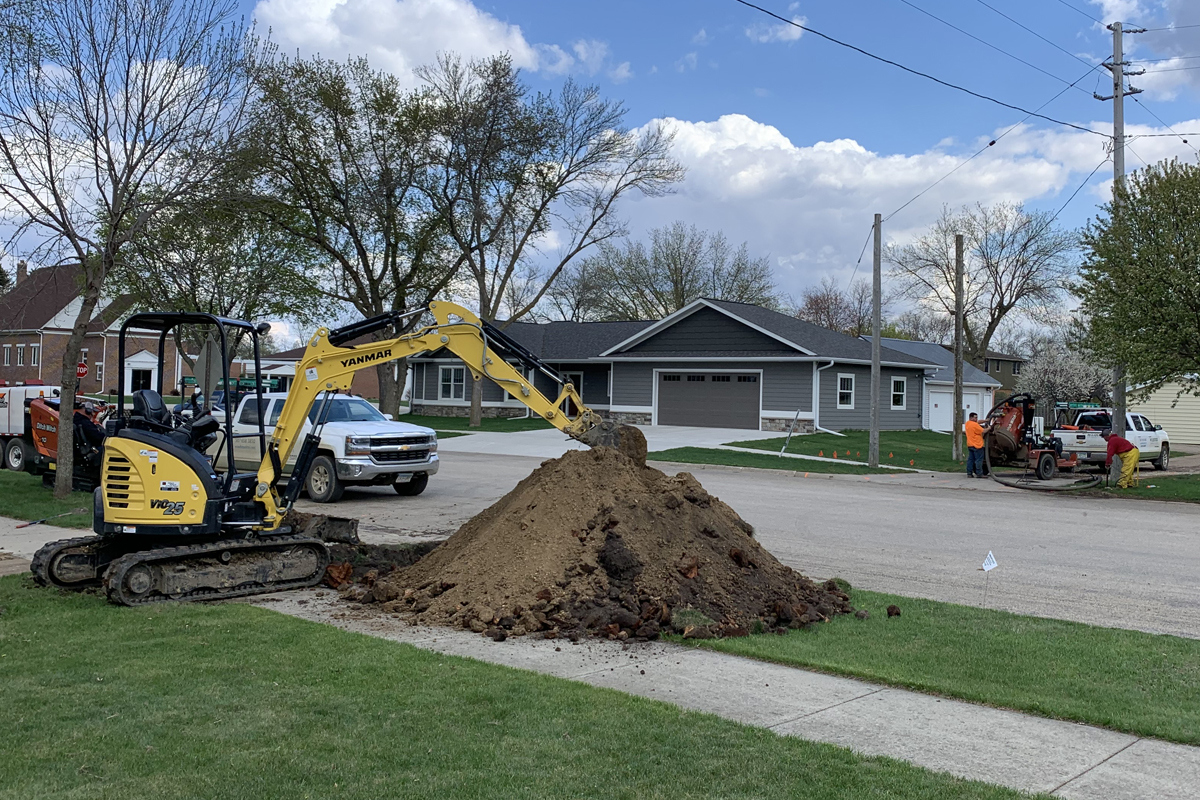 At telecommunications conventions, people sometimes ask Terry Nelson if he's from the site of the famous Woodstock music festival, held in 1969 in rural New York. No, he's from southwestern Minnesota, where he is the vice president and general manager of Woodstock Communications.
The company serves the tiny town of Woodstock but is based in the slightly larger Minnesota community of Ruthton, which became part of Woodstock Communications in 1959.
The company's history dates back more than seven decades when a phone exchange in Woodstock began establishing itself as an advanced player in the telecommunications industry. Despite the population limitations of serving rural areas, Woodstock Communications remains a progressive, ambitious and growing telecom.
The company is continuously looking for new and underserved areas to serve, Nelson said.
"In the past 10 years, all of our expansion has focused on new areas, and going out and competing in those areas," he said. Most of the recent growth has come in the past five years.
The Ken Knuth family owns Woodstock Communications. Ken's father, Bernard, led the early development of the company, which evolved from the phone service started by Woodstock Farmers Mutual. Ken is the chief executive officer and his son, Nathan, is the chairman of the Board of Directors.
"We're a growing company," Nelson said. "This last year we added three employees, and we're going to add at least one new one this year."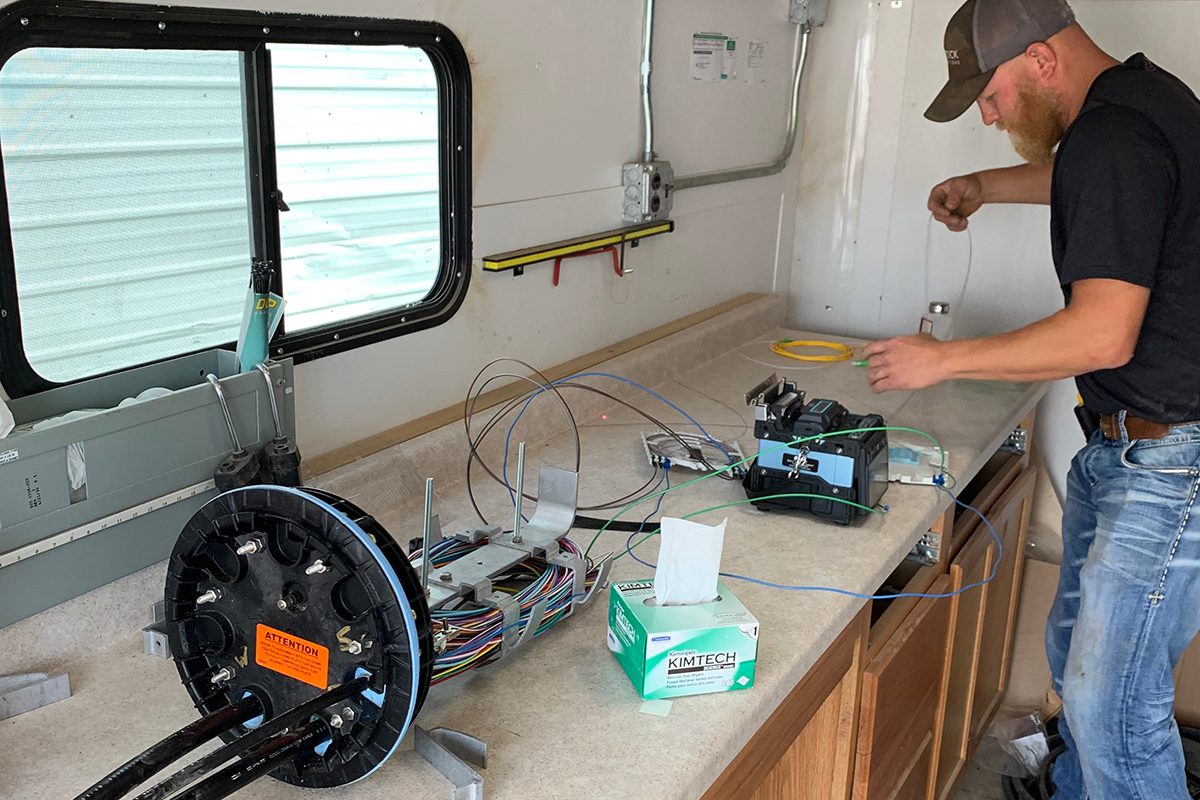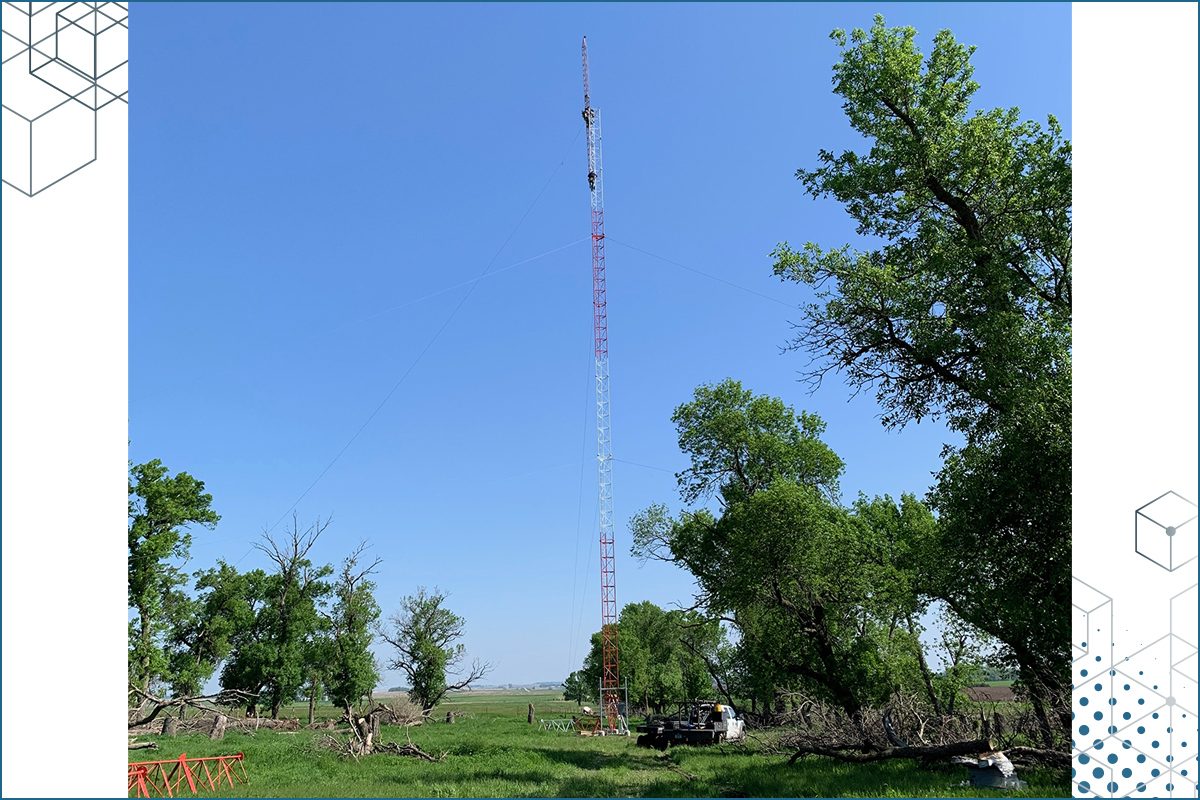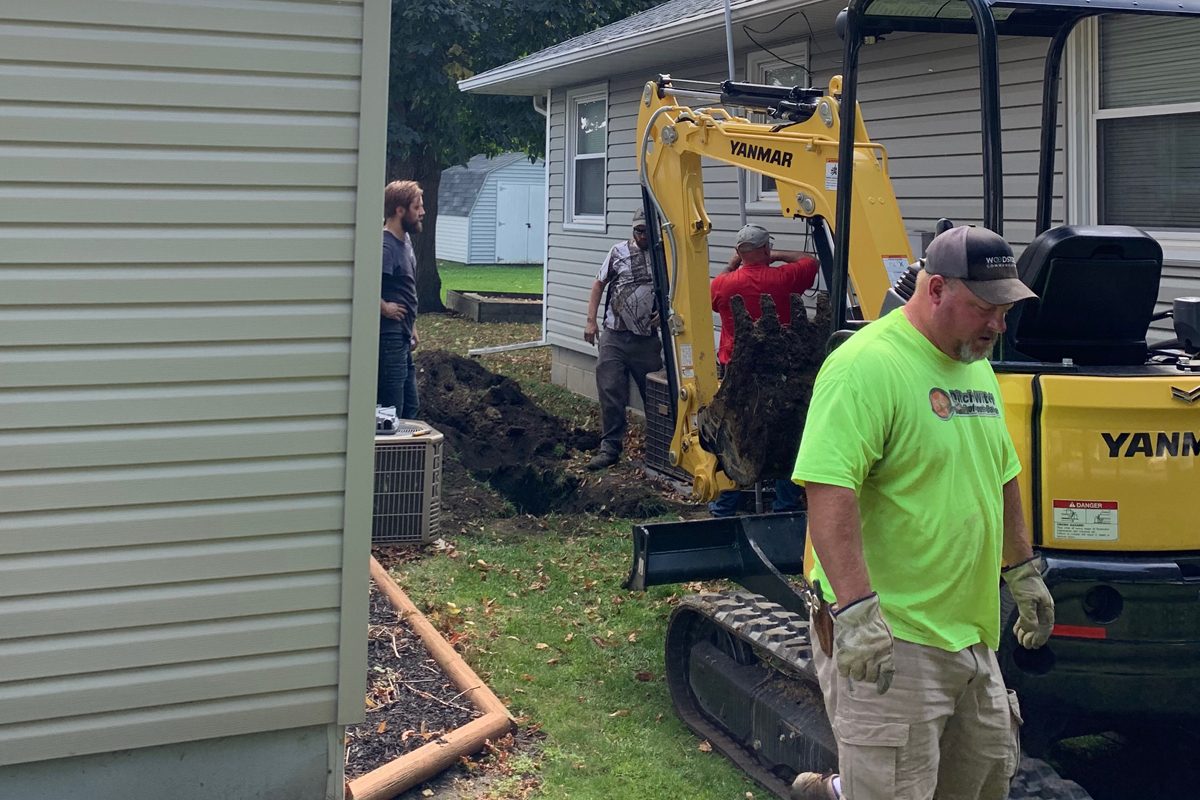 The company currently has 13 employees. That's impressive, considering that Woodstock Communications only had four employees in 1998 when Nelson started with the company as a field technician.
In addition to Ruthton and Woodstock, the telecom's original, five-town market area included the communities of Garvin, Holland and Russell. In recent years, it's added fiber or wireless services in or near Pipestone, Tyler, Edgerton, Slayton, Westbrook, Chandler, Balaton, and Lake Wilson.
Fiber service was extended into Tyler last year, and wireless service currently is being expanded to parts of Lyon County, Minn. Six new towers are being installed. This construction season, fiber will be added in Chandler.
The telecom is approaching 2,500 broadband subscribers and hopes to have about 3,000 by the end of 2020, Nelson said.
Woodstock continues to offer phone services in its exchanges. However, the company stopped offering cable TV services a couple of years ago and started encouraging its customers to enjoy popular streaming services carried over the internet. The company has shifted its entire focus to providing high-quality, broadband connectivity to homes and businesses in communities and rural areas.
Towns are served with fiber-optic lines. The company reaches into underserved rural areas with a wireless service called Woodstock Wave.
Nelson is also upbeat about the potential growth to come from a relatively new network partnership in southern Minnesota. Woodstock is one of ten member companies that are interconnected in southern Minnesota from South Dakota to Wisconsin, and from the southern Twin Cities area to Iowa. Sioux Falls-based SDN Communications manages the network.
Other partners in the network include: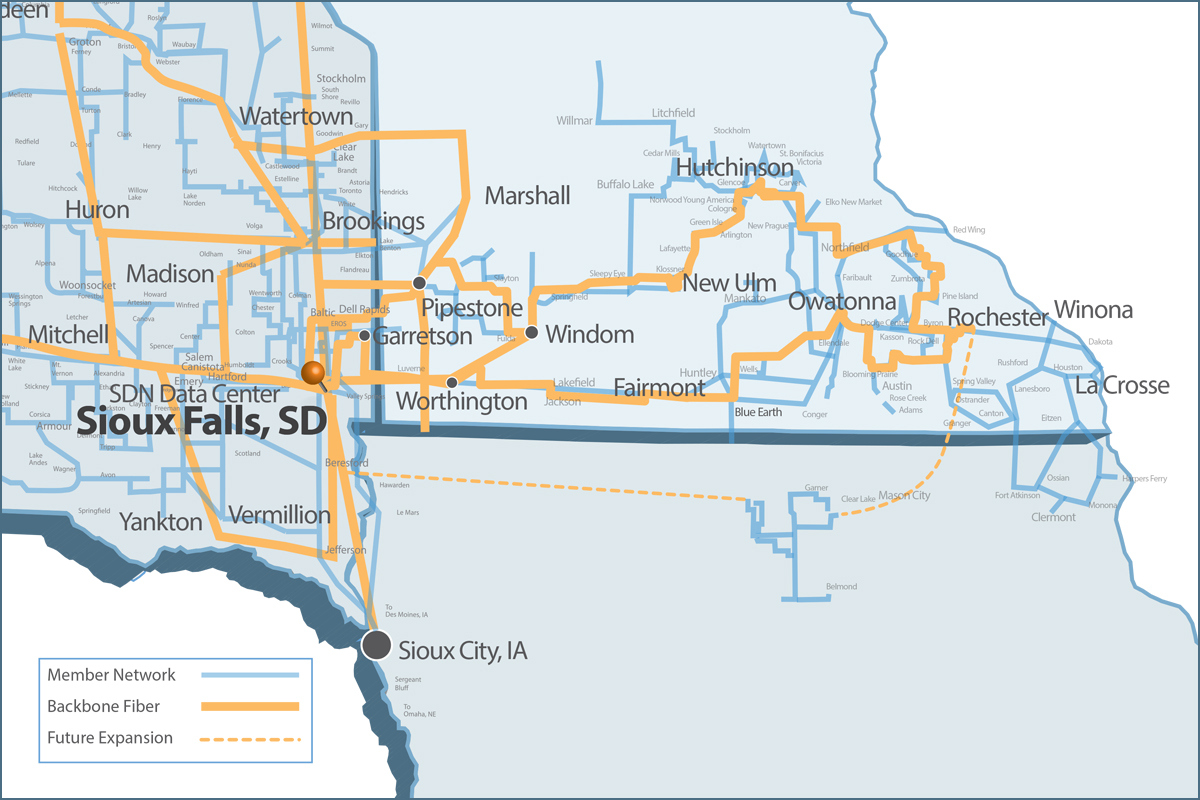 The network, which opened 2016, has significant potential, Nelson said.
"I think it's going to be a great asset for us because it gives us the opportunity to go after regional providers, such as banks and hospitals that need access to multiple areas. We can get them service to their customers and get them access to all of their locations," he said. "There's huge potential for growth with the SMB."
Woodstock Communications strives to keep up with high-tech communications in other ways, too. For example, the company was the first in North America to begin testing an Open Network 10G PON (passive optical network). The device provided by TiBiT Communications, Inc. potentially enables internet providers to more efficiently distribute connectivity.
"We're testing it out. We have a couple of customers on it. We're letting them try it and see how it works," Nelson said. "We're always looking at the latest, greatest technology."
There's one more point that, perhaps, should be shared. Despite any speculation or jokes you might hear, Woodstock Communications did not inspire the name of the fictional bird in Minnesotan Charles M. Schultz's "Peanuts" comic strip, or vice versa. The late author of the comic strip credited the music festival for inspiring the bird's name.
SDN Communications is a leader in providing business internet, private networking and cloud connectivity to businesses and organizations in communities such as Sioux Falls, Rapid City, Worthington and the surrounding areas.