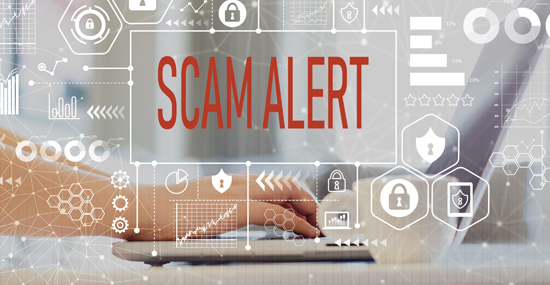 In 2013, an online conman posed as pop star Justin Bieber and coaxed girls to send him topless photos of themselves, supposedly in exchange for concert tickets or other fan benefits. Then he threatened to publish or distribute the photos unless the girls agreed to send him more explicit pictures or videos.
The man – Christopher Patrick Gunn of Alabama – also used a "new kid ruse." He posed online as a new kid in town who was looking for friends. After establishing a trusting relationship with a girl, he would ask her increasingly personal questions and ultimately seek nude photos.
Gunn eventually was caught, convicted and sentenced to 35 years in prison. His case brought national attention to sextortion, a form of extortion related to victims' sexual conduct.
The incidence of sextortion has continued to rise in recent years. Parents, in particular, should beware. But anyone can be a victim of sextortion.
In addition to being threatened with the release of embarrassing photos or information about sexual behavior, people can be threatened with fake evidence that they had cheated on their spouse, for example, or regularly visited pornographic websites.
Sometimes scammers' objectives are financial. They demand payment in Bitcoin or some other cyber currency that can be traded anonymously. Sextortion also can refer to people who abuse positions of power to get sexual favors from others.
Law enforcement officers sometimes refer to online sextortion as a "scare scam." Information from data breaches can fuel sextortion and other criminal activity. In some cases, a scammer already has acquired a victim's personal information, such as passwords and social media contact lists.
Typically, sextortion demands arrive by email. Law enforcement experts discourage people from communicating with people who send unsolicited emails.
After deleting threatening emails, it's also a good idea to empty your electronic trash, reboot your computer and change your passwords.
Experts also advise people to turn off electronic devices, including web cameras, when they're not being used. Computer users also might want to cover the lens of web cameras that are not in use.
In August 2018, the FBI issued a public warning to help people recognize the increasing occurrence of sextortion scams. Here are some of the tips the agency offered people to protect themselves
Don't communicate with unsolicited email senders.
Don't store sensitive or embarrassing photos of yourself online or on mobile devices.
Use strong passwords and don't use the same password for multiple websites.
Never provide personal information via e-mail. Be aware of email requests for personal information, even if requests appear legitimate.
Ensure security settings for social media accounts are turned on and set at the highest level of protection.
When providing personally identifiable information, credit card information, or other sensitive information to a website, ensure that the transmission is secure by verifying the URL prefix includes "https" or the status bar displays a "lock" icon.
People who become victims of sextortion are encouraged to contact law enforcement. They also might want to file a complaint with the FBI's Internet Crime Complaint Center.
The FBI doesn't condone the payment of extortion demands. Payment just encourages additional criminal activity and possibly violence, the agency says.
But when a person's reputation is at stake, rational behavior can be difficult to maintain. Scammers are aware of the challenge. Indeed, they count on it.
SDN is a regional leader in providing broadband connectivity and cybersecurity services to businesses in communities such as Sioux Falls, Rapid City, Worthington, and the surrounding areas.