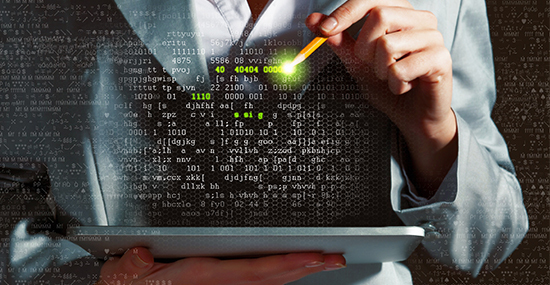 The development of fusion centers in the United States started after the horrific terrorist attacks on Sept. 11, 2001.
The idea was to leverage information from local, state and national agencies to get a better read on possible threats to the nation's well-being. Fusion centers continue to develop and now include private partners as well as law-enforcement agencies.
As a provider of critical telecommunications infrastructure, Sioux Falls-based SDN Communications is among the private partners in the South Dakota Fusion Center. SDN and its member companies provide broadband connectivity, cybersecurity services and other telecommunications solutions in the region.
Jake VanDewater, SDN's director of network operations is the company's point for involvement with the state Fusion Center.
SDN intends to help while also protecting the privacy of its customers.
Vernon Brown, SDN's vice president of marketing and community relations, expects the company's relationship with the Fusion Center to be mutually beneficial. He credits Minnehaha County Sheriff Mike Milstead for getting SDN involved with the South Dakota Fusion Center.
The center will scrub business information so that it's not identifiable and data trends will help organizations such as SDN stay on guard, he said.
State and local fusion centers are owned and operated by state and local entities and are supported by federal partners. The South Dakota Fusion Center operates under the South Dakota Department of Public Safety and the U.S. Department of Homeland Security.
Because of the center's sensitive, security-related mission, state officials won't say much about the center's operation or staff, other than acknowledge that it tries to provide SDN with useful information about cyber threats.
On its website, the state center says its principal role is to compile, analyze and disseminate criminal intelligence to support the prevention and investigation of criminal activity, including terrorism. Goals include identifying emerging threats and enhancing the capability of safety partners.
For fiscal year 2015, the state center reported disseminating approximately 744 pieces of information to city, county, state and federal personnel. It also responded to 1,492 requests for information.
James Legg, an agent with the South Dakota Division of Criminal Investigation, also serves as director of the Fusion Center. He was among the speakers at a public forum in October designed to help small businesses protect electronic information from hackers. Cybercrime is just one of the center's focus areas, Legg said at the forum.
Investigating cybercrime can be difficult because attackers from other countries might be involved, he said. When an entity in South Dakota is targeted, investigators try, for example, to determine what attracted the attack to help reduce the possibility of additional attacks, he said.
At the national level, agencies such as the Central Intelligence Agency, Federal Bureau of Investigation, Department of Justice and the military are tied into the information-sharing network.
The United States faces evolving threats that emanate from its own cities as well as from beyond the nation's borders. So, states and major metro areas play critical roles in gathering and sharing threat-related information with federal, state, local, tribal, territorial and private-sector partners, according to Homeland Security.
"Fusion centers provide the federal government with critical state and local information and subject-matter expertise that it did not receive in the past—enabling the effective communication of locally generated threat-related information to the federal government," according to Homeland Security.
SDN, which prides itself in being a good corporate citizen, welcomes the opportunity to help.