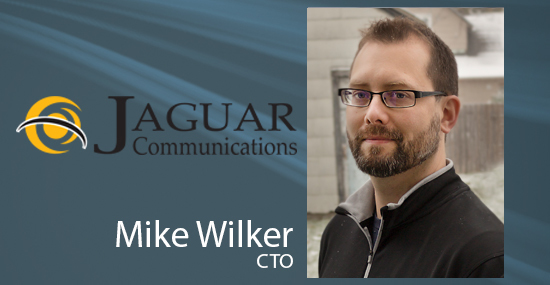 On the surface, Jaguar Communications differs from many of the independent telecoms that serve the Upper Midwest, mostly for geographic and demographic reasons.
Jaguar, which is based in Owatonna, Minn., serves customers ranging from small farms to Fortune 500 companies. Directly or through partnerships, it serves a 20-county area with a population of more than 1 million residents, which by regional standards is a large, potential market.
Jaguar is also relatively young. The company was formed in 1999 to provide high-speed internet in a six-county area, and it has expanded.
The company's challenges tend to be growth-related. Ultimately, however, the challenges and opportunities confronting Jaguar are similar to those facing other independent telecoms that serve rural areas in southern Minnesota, South Dakota and northern Iowa.
There are a handful of issues confronting independent telecoms of all sizes and specialties. They must comply with shifting federal regulations and stay on top of advances in technology. They're also competing with national companies and working to conquer the lingering digital divide between broadband "haves" and "have-nots."
Jaguar's comradery with other independent telecoms in the region has been enhanced since connecting its network with seven others in the region. The expanded network includes eight companies across southern Minnesota from South Dakota to Wisconsin, and from south of the Twin Cities to Iowa.
The new, 800-mile, fiber optic network is a robust option for regional businesses, national companies and other prospective customers. It offers fast, new telecommunications routes and a single point of contact for covering the region.
The network opened for business in early 2016 but is still getting known. Sioux Falls-based SDN Communications is part of the group and serves as the venture's managing partner.
In addition to Jaguar and SDN, network members and their base communities include:
Jaguar got involved to better utilize its network and connect with other networks, CEO John Jensen says.
"We certainly value the relationships. It's providing opportunities for some of our customers," he says. "There's been some real value from a technical standpoint."
Jaguar, which employs about 80 people, is owned by the Davis family of Le Sueur, Minn. In addition to its headquarters in Owatonna, the company has offices in Rochester, Austin, Albert Lea, and Northfield. It might open an additional office or two in the future, Jensen says.
Jaguar's main service area includes 16 counties. Business partnerships reach out to four more counties. The company's network is 85 to 90 percent fiber, and nearly 2,000 miles long, Jensen estimates.
The company's customer base is about 60 percent business and 40 percent residential. The telecom provides internet, television and telephone services to residential customers and additional services to businesses and wholesale customers.
Hosted PBX, an internet-based phone service that offers flexibility and feature options, is one of Jaguar's newest business offerings. The company rolled out the service in late 2016 and has been going over well, says Mike Wilker, Jaguar's chief technical officer. Jaguar uses the service for its own corporate operations.
The company offers an array of other business services, including private Ethernet lines, colocation space, and services such as fiber construction and cable locating to other businesses.
The company says its network is designed to bring customers large amounts of data at fast speeds. The company's emphasis on providing fiber to customers is reflected in its official mission: "Connecting our communities with reliable solutions at the speed of light."
Visit the Member Community section of the SDN Blog to learn more about other member companies.