VPN stands for Virtual Private Network. It does exactly what the name implies; it virtualizes a private network over top of a network that is not private.
A VPN is designed to allow you to maintain privacy when using a public network such as the internet.

Our infographic below further explains VPNs and how they help secure your digital communications.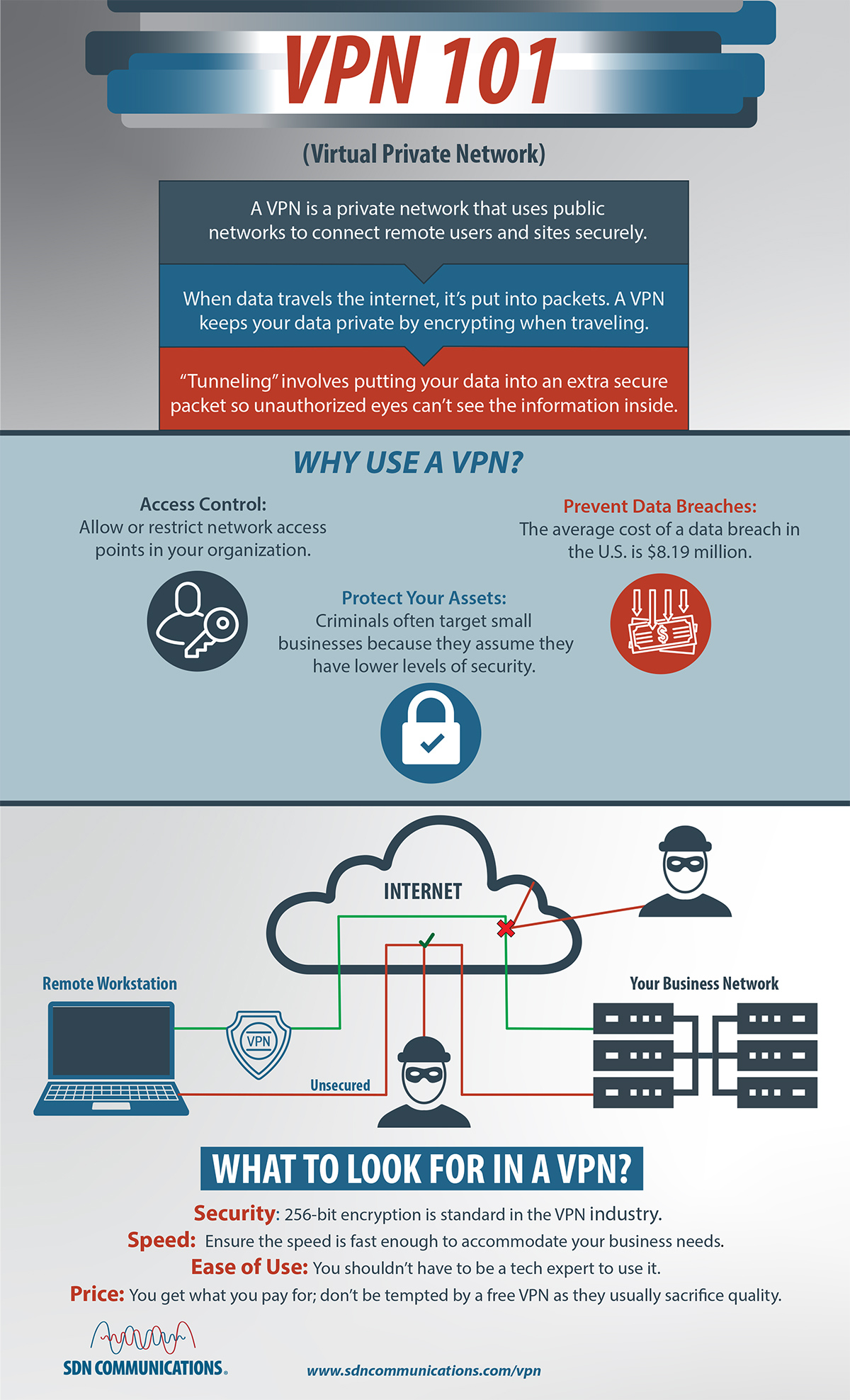 Free Cybersecurity Posters
Fill out the form below to request downloads of our three 2020 cybersecurity posters.