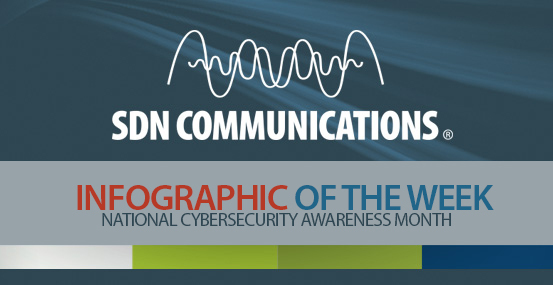 ---
October is National Cybersecurity Awareness Month - a collaborative effort between government agencies and industry leaders to raise awareness, educate and help protect individuals and businesses against cybersecurity threats.
In 2019, the campaign is focused on personal accountability and taking proactive steps to improve cybersecurity hygiene at home and at work.
Own IT. Secure IT. Protect IT. focuses on citizen privacy, consumer devices and security in e-commerce. SDN Communications has produced our fourth series of cybersecurity posters that complement these efforts. Use the form below the infographic to request a download of all three posters for your business.
---
?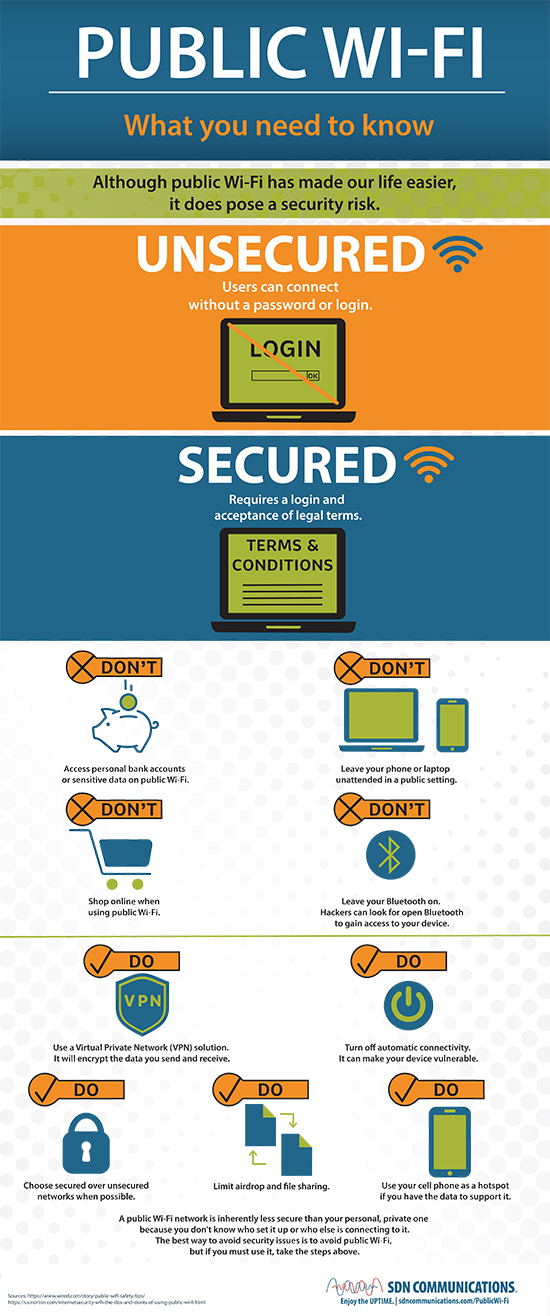 ---