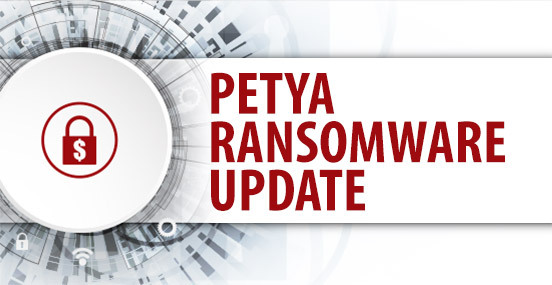 ---
Today, another round of ransomware cyberattacks wormed its way around the globe. At SDN Communications we continuously monitor such activity to ensure that our Managed Firewall customers are protected. Here is the latest:
According to security researchers, this attack, named "Petya" or "NotPetya" by some, utilizes the same vulnerability in Microsoft Windows that was patched in March of 2017 and exploited by the "WannaCry" ransomware variant. If you previously patched with MS17-010, you have some protection from this attack; If you have not yet patched vulnerable systems, you should do so now. However, there are indications there may be other infection vectors at play with the Petya strain such as a tool called LSA DUMP that can gather information from computers and domain controllers on a network.
https://krebsonsecurity.com/2017/06/petya-ransomware-outbreak-goes-global/
SDN Communications Managed Firewall customers receive the latest in protection. In addition to the previously known attack vectors, FortiGuard has released a new virus definition to block this variant's activity. Our Managed Security staff is currently verifying all managed firewalls are updated to the latest Anti-Virus definitions to ensure our customer's protection.
SDN Managed Services staff continues to monitor this evolving threat. If you have any questions, please contact SDN Communications at 800-247-1442 or email SDN Support to discuss our Managed Firewall services.