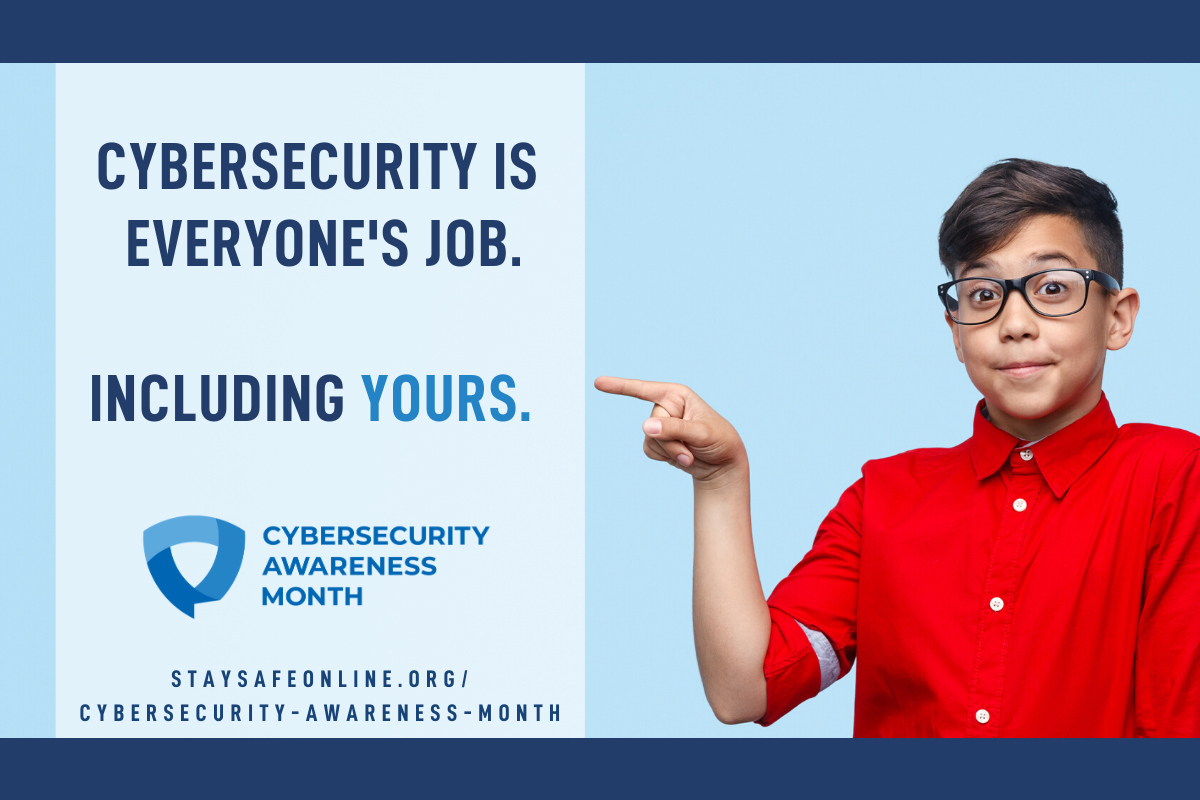 COVID-19 has disrupted nearly everything. Social distancing and other precautionary measures have necessarily and dramatically changed how most Americans live, work and play.

The pandemic has even had a big impact on cybersecurity.
A lot of businesses and organizations sent employees home months ago to work remotely. A lot of workers are still there. Meantime, many students are attending schools remotely.
In addition to helping slow the spread of COVID-19, the work-from-home movement and remote education practices have expanded potential attack surfaces for hackers and other cybercriminals around the world.
The pandemic has even provided cyber thieves with fresh themes to use in scams.
Potential vulnerabilities in the still-emerging new normal is a natural topic for the second week of October, which is National Cybersecurity Awareness Month. "Securing Devices at Home and Work" is this week's official theme.
The U.S. Department of Homeland Security and National Cyber Security Alliance created National Cybersecurity Awareness Month in 2004. The Cybersecurity & Infrastructure Security Agency, which leads national efforts to manage risks to cyber and physical infrastructure, promotes the observation.
As a leading, regional provider of broadband connectivity and related services for businesses and institutions, SDN Communications is an enthusiastic supporter and champion of the public-awareness effort. Homes and businesses are more connected than ever, which has increased their points of vulnerability and the need for effective protection.
Jake VanDewater, vice president of engineering, operations and IT at SDN, said many of the cyber tactics hackers and other cyber thieves are using in current attacks are updated versions of past strategies.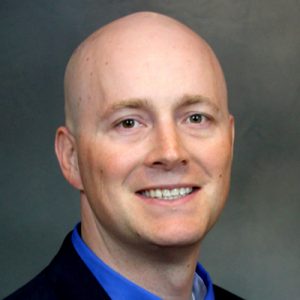 Jake VanDewater
Vice President of Engineering, Operations & IT
SDN Communications
Hackers often use topical subjects in emailed attempts to trick recipients out of sensitive information or payments. They might include a tainted link in the message that, when clicked, will download ransomware or some other form of malware.

When the target of an attack is an individual, such tactics are commonly referred to as phishing. When the intended victim is a company, the crime generally is classified as Business Email Compromise.

Users should also routinely exercise common safeguards such as creating strong passwords to protect devices and having good, up-to-date protective software.

Good, ongoing training for employees is a safety step for businesses that has really grown in importance, VanDewater said.
"The potential surface area of attacks has expanded. There are so many businesses whose networks grew beyond the walls of the brick and mortar," he said. "So, training is really important. Employees need to be able to make the right decision when the time comes."

A one-time presentation is not good training, no matter how good the content might be. Good training is ongoing and updated to cover the most recent threats.

It teaches employees how to react – all employees. Such training should be required for every employee in the organization, from the custodial staff to top executives. And participants should be tested from time to time to see what they've learned.
In addition to refining their training programs, the pandemic has also presented organizations with an urgent reason to update longer-range business continuity and disaster recovery plans.
COVID-19 probably has changed life forever. It's certainly renewed the importance of securing devices used at home, work or play. Strive to keep all of your devices secure.
SDN is a leader in providing business internet, private networking and cloud connectivity to businesses and organizations in communities such as Sioux Falls, Rapid City, Worthington, and the surrounding areas.