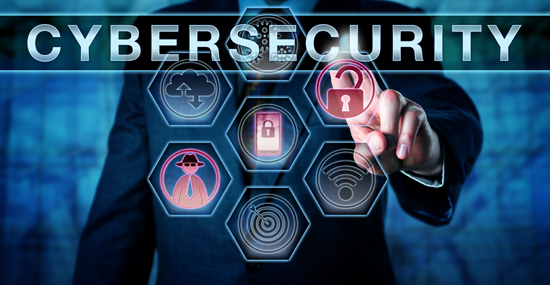 President-elect Trump promises that improving cybersecurity will be an immediate and top priority for his administration. That's good news.
Any business, organization or individual who connects to the Internet or uses broadband technology should be concerned about the growing threat of cybercrime, regardless of whether the perpetrators come from across town or around the world.
As the nation's incoming chief executive, Trump has talked mostly about protecting the United States from foreign threats.
"To truly make America safe, we must make cybersecurity a major priority for both the government and the private sector," he said during a campaign speech in October when he unveiled his cybersecurity plan.
"Cyberattacks from foreign governments, especially China, Russia and North Korea, along with non-state terrorist actors and organized criminal groups, constitute one of our most critical national security concerns," he said.
His cybersecurity vision, which has drawn mixed reviews, includes four main points. Trump says:
· He will order an immediate review of all U.S. cyber defenses and vulnerabilities, including critical infrastructure. The Cyber Review Team will be comprised of individuals from the military, law enforcement and private sector.
· He will instruct the Justice Department to create joint task forces across the United States to coordinate federal, state and local law enforcement responses to cyber threats.
· He will order the secretary of the Defense Department and the chairman of the Joint Chiefs of Staff to make recommendations to enhance the U.S. Cyber Command, with a focus on both offensive and defensive capabilities.
· He pledges to develop the nation's cyber capabilities to deter attacks by state and non-state actors and to respond, when necessary.
Sen. John Thune, R-S.D., says he looks forward to working with Trump and his colleagues in Congress on cybersecurity. Thune, the state's senior senator, chairs the Senate Commerce Committee.
"I hope that with a new administration, America will reassert its leadership position in the world and take every appropriate step to prevent future cyberattacks," Thune said in a statement. "Cyber-warfare and cyber-espionage should be treated with the same level of seriousness that we treat other threats to our national security and disruptions to our economy, which means the military, law enforcement and intelligence community, as well as private sector businesses, must have the tools they need to respond to potential threats and malicious hacks."
Critics of Trump's plan note, for example, that the FBI already leads cyber task forces across the nation. They also point out that federal agencies already review their cyber vulnerabilities on a regular basis, and that security needs vary from agency to agency.
Obviously, agencies such as the CIA and NSA have – and should have – very high standards for protecting electronic information. But it's also apparent that agencies such as the U.S. Office of Personnel Management, which suffered two data breaches, needs to protect data better.
Additional scrutiny of procedures appears to be in order. The cost of establishing a better system of security reviews has not been addressed yet. But it's probably a sure bet that it will be expensive.
With threats to the nation's security and economic well-being increasingly at risk because of digital attacks, cybersecurity must be a national priority. Putting together and maintaining an effective security plan will require that private companies be significantly involved in the process.
Full-scale digital attacks on businesses such as banks, hospitals and utilities can present even bigger threats to the well-being of the nation than hacks into government files.
Some experts say that one ingredient missing from the national strategy is a definition of when a hack reaches a level of aggression that amounts to cyber war. At what point does the United States strike back? That's a difficult question to answer.
Past presidents have struggled to determine how to respond to acts of physical aggression by foreign armies. Digital warfare presents even foggier issues to wade through.
"Today is just the beginning of a long and overdue national discussion of how to protect ourselves from modern cybercrime and evolving national security threats, and how to develop the cyber offense strategies necessary to gain a critical security edge in the 21st Century," Trump said when he unveiled his cybersecurity plan.
There is no greater threat to the nation's security than cybersecurity. The Trump Administration is putting the issue in the spotlight, where it belongs, and should keep it there.
---
SDN Communications, the host of this blog, is a leading regional provider of broadband connectivity, cybersecurity services and other telecommunications solutions for businesses and institutions.
Experts at SDN Communications strongly encourage businesses to invest in internal training.
To make that a little easier, they have a FREE resource to help get you started right away.
Fill out the form to download the Cybersecurity Starts With The Basics booklet.