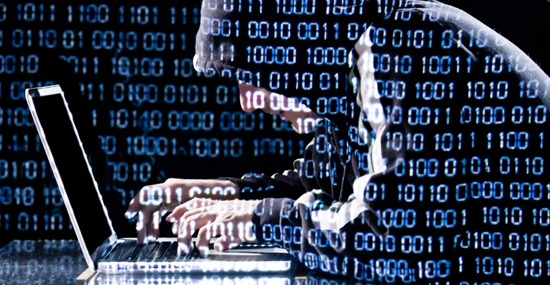 The roots of digital extortion known today as ransomware can be been traced back to 1989. Altered floppy disks with information about the AIDS epidemic were distributed to people by regular mail, according to a report by the technology company Symantec.
The floppy disk attack wasn't very successful because personal computers connected to the Internet weren't in large-scale use yet.
Unfortunately, cyber criminals enjoy a much higher level of success these days with an expanding variety of elaborate attacks on business and personal computing systems. New waves of ransomware started rolling out about 10 years ago, and recent attacks appear to be scoring at a troubling rate.
The average ransomware victim pays about $300 to get file access restored, according to Symantec's 2015 report, "The Evolution of Ransomware." Some businesses reportedly have paid thousands of dollars.
The soaring use of computerized devices and the Internet have created more targets for ransomware than ever before.
To help businesses and others protect themselves, SDN Communications will host two free breakfast seminars called Uptime University: Rise of Ransomware. One session will be held May 24 in Sioux Falls at the Hilton Garden Inn in the downtown area.
A second session is scheduled for May 25 in Sioux City at the Hilton Garden Inn Riverfront. The Sioux City event is being held in cooperation with FiberComm, a business that serves residential as well as business customers in the tristate, metropolitan area.
Both events will begin with check-in and breakfast at 7:30 a.m. and the program will begin at 8 a.m. It's expected to last about two hours.
SDN specializes in providing broadband connectivity and telecommunications services to businesses and institutions.
The two seminars are open to representatives of businesses, commercial organizations and institutions that want to learn more about the rise of ransomware and how to protect against it. Seating is limited, so advance registration is required.
What is ransomware?
"It's really just malware for the principle reason of extortion," says Jake VanDewater, director of managed services and customer premise equipment at SDN in Sioux Falls. "It's a digital extortion."
Hackers infiltrate networks to jumble file contents or lockout computer users. Then they demand payment to restore access.
Two factors have been driving the proliferation of ransomware, says VanDewater, who will be among the speakers at the seminars:
The development of payment options such as money transfers and digital currencies. They allow cyber criminals to stay hidden and anonymous.
Rather than sacrificing their files, some victims are paying, even though there is no guarantee their information will be restored. That encourages digital extortionists to seek more prey.
Law-enforcement agencies haven't been able to do much to stop the ransomware. So business victims are making economic decisions on whether paying the ransom is a cheaper or otherwise better option than trying to replace needed information.
The best option is for a business to take steps in advance to block malware from infecting its network.
SDN Managed Firewall is an option, for example. It provides a high level of digital security. For a monthly fee, SDN keeps a company's firewall operating well and replaces it when necessary. Optional features such as antivirus, anti-malware and web-content filtering are available.
In addition to having good, up-to-date security equipment in place, companies must train their employees well and keep them trained, VanDewater says. More often than not, computing networks become infected through human error and carelessness, not mechanical failure.
Employees must be taught not to click on suspicious links or to give out sensitive company information that could help criminals attack a network.
Businesses also need to protect valuable information in an ongoing fashion by backing up files on a regular basis.