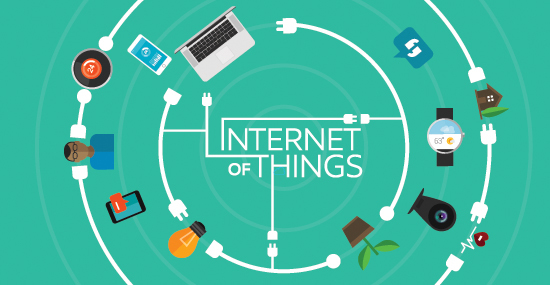 ---
The use of internet-connected devices such as security cameras, appliance controls and fitness wearables continues to increase dramatically.
Collectively, connected gadgets are part of the Internet of Things, or IoT, and they are substantially changing the way people live, work and play. They can make life easier, more efficient and more fun.
Unfortunately, IoT devices are also attractive targets for cybercriminals because they're plentiful and can be vulnerable. The appeal for hackers is similar to the attraction for users: IoT devices provide relatively easy access to systems.
Without adequate protection, hackers can secretly install malware to take control of a device for an attack on another target, damage targeted equipment or use the access as a pathway to steal sensitive or valuable information.
There are two primary steps users should always take to help keep connected devices safe, said Chad Pew, manager of IT at SDN Communications in Sioux Falls.
Keep firmware current
Promptly install updates when they're available.
"That's one key. People get in the mode of installing something and it works, they let it be," Pew said. "However, updates are issued for a reason, such as patching a known vulnerability."
The other key is to use a strong password to access each device and change the password regularly, he said.
There are more connected devices all the time and hackers will keep looking for new and better ways to exploit them, Pew said. So users must remain vigilant in their protection practices.
The Cybersecurity Unit of the U.S. Department of Justice and the Consumer Technology Association issued a report in 2017 that contains several additional steps that people can take to secure IoT devices. Some of the suggestions include:
Do your research. Before buying a device, make sure its manufacturer takes cybersecurity seriously. For example, can the password can be changed? Are security updates likely to be delivered in a timely fashion?
Turn off smart devices when they're not being used. Sometimes, malware within a device follows a power cycle and can be erased when the device is turned off.
Make sure routers and Wi-Fi networks are protected by a firewall. Follow the manufacturer's instructions to log in to a router or to confirm that a firewall feature is enabled.
Avoid connecting IoT devices to public Wi-Fi networks that are not password protected.
Malware can spread quickly. Segment your network, if possible, so that if one device is infected, the problem can be contained. Have one network for computing devices, for example, and another one for mobile devices.
Other experts encourage encrypting all data that's being moved or stored, and to make sure that only trusted connections have access to devices.
A lot of IoT devices are designed for consumer use. But use in the business world is common, too. Security frameworks exist to help companies design and implement good safety standards. Achieving security might be more difficult for individuals.
As the Department of Justice and the Consumer Technology Association suggest if you're not comfortable installing or maintaining security features, get help.
That last point is worth restating and applying to other challenges related to telecommunications. The tools of technology are constantly evolving. Users should never feel bad about consulting experts who make their living keeping up with such changes.
SDN Communications is a regional leader in providing broadband connectivity and cybersecurity services to businesses in communities such as Sioux Falls, Rapid City, Worthington, and the surrounding areas.