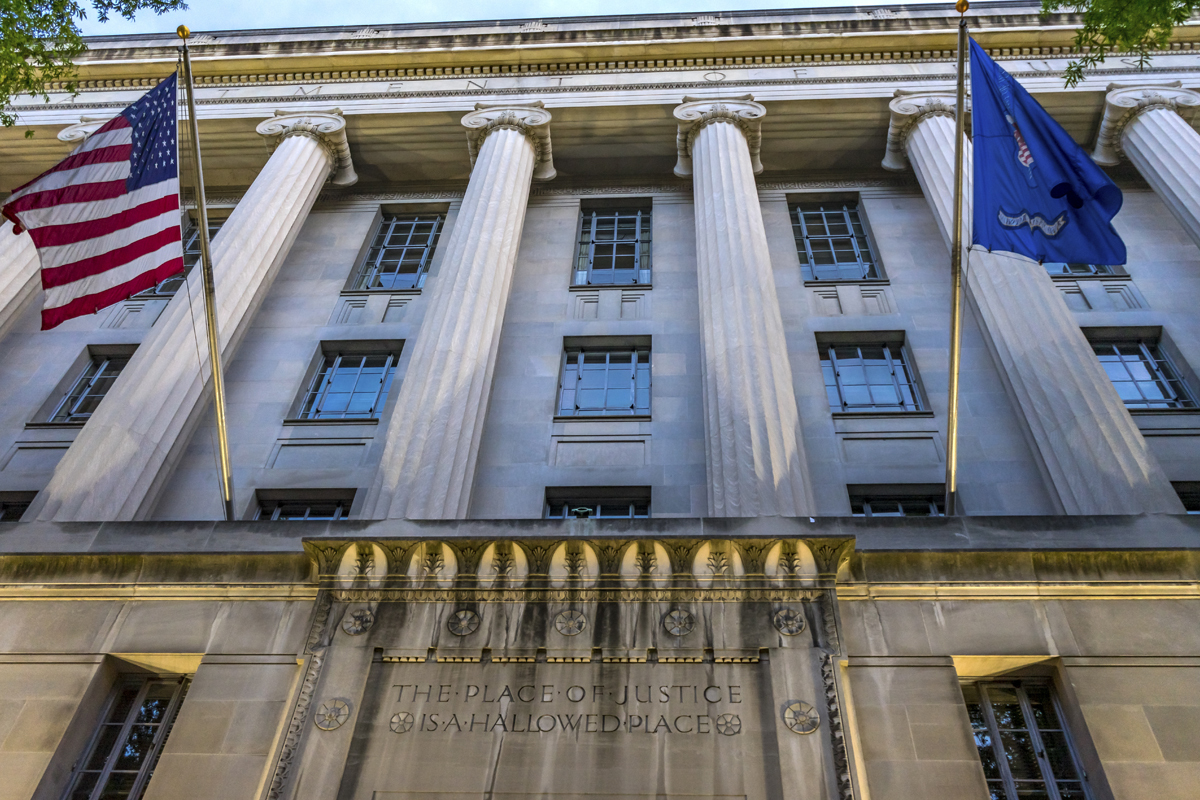 It didn't take long for a variety of hucksters, fraudsters and other criminals to start exploiting the COVID-19 pandemic. As the contagious disease spread across the United States in recent weeks, crooks were putting new twists on online scams to steal money.

So, keep your guard up. Don't help fraudsters profit from fear and uncertainty.
Understandably, people are anxious about the threat of COVID-19. Everyone wants to protect themselves, their families and their friends. But don't be overly quick to respond to perceived opportunities. Always check out suspicious information and suspicious sources before taking action.
The challenge of keeping American workers safe from cyber threats has been complicated by the fact that so many people are working from home, at least temporarily. Asking a colleague or a manager for advice can be difficult for people working for home, but it's worthwhile.
Law enforcement agencies are trying to help, too.
For example, on March 21, the U.S. Department of Justice took its first action in federal court to combat the COVID-19 fraud. The target were operators of a fraudulent website who were trying to sell fake vaccine kits. No vaccine to the virus currently exists.
Sadly, conmen trying to exploit health concerns will not be rare.

The DOJ has offered some suggestions to help protect Americans from scammers. Here are 10 tips, in slightly edited shortened form:
Independently verify the identity of any company, charity or individual that contacts you regarding COVID-19.

Check the websites and email addresses offering information, products or services related to COVID-19. Be aware that scammers often have addresses that are slightly different from those belonging to the entities they're impersonating.
Be wary of unsolicited emails offering information, supplies or treatment for COVID-19 or requesting personal information for medical purposes. Legitimate health authorities do not contact the public this way.
Do not click on links or open email attachments from unknown or unverified sources. Doing so could download a virus onto your computer.
Make sure that the anti-malware and anti-virus software on your computer is operating and is up to date.
Ignore offers for a COVID-19 vaccine, cure or treatment. If a vaccine becomes available, you won't hear about it for the first time through an email, online ad or unsolicited sales pitch.
Check online reviews of any company offering COVID-19 products or supplies. Avoid companies whose customers have complained about not receiving items.
Research any charities or crowdfunding sites that solicit donations in connection with COVID-19 before giving any donation. An organization might not be legitimate, even if it uses words like "CDC" or "government" in its name or has reputable looking seals or logos.
Be wary of any business, charity or individual requesting payments or donations in cash, by wire transfer, gift card or through the mail. Don't send money through any of these channels.
Be cautious of "investment opportunities" tied to COVID-19, especially those based on claims that a small company's products or services can help stop the virus. Before you decide to invest, carefully research the investment beforehand.
For up-to-date virus information, check websites for organizations such as the Centers for Disease Control and Prevention or the World Health Organization.
SDN is a leader in providing business internet, private networking and cloud connectivity to businesses and organizations in communities such as Sioux Falls, Rapid City, Worthington, and the surrounding areas.